Lockheed Model 9 Orion 1/48 AMT conversion
I can't quite remember when this was completed,I'm pretty sure sometime before 1985. The subject is the Lockheed model 9 Orion which shared a number of components with the more well known Vega. I started with the venerable AMT Lockheed Vega and a couple of sets of drawings. The fuselage was used with bit of surgery convert it into low wing configuration. A rudimentary interior was installed never to be seen again through the small windows! The Orion wing had more dihedral than the Vega, this was accomplished cutting the wing in two and splicing it back together with new spars at the correct angle. Wheel wells where cut out and filed to shape and boxed in with styrene sheet. plastic rod was not readily available (nor would it be within my budget at that time) so I stretched sprue to get enough round stock to build up the tubular gear legs. The tail surfaces were quite different the vertical fin being different shaped and the rudder larger, trimming, sanding and more styrene solved this problem. The horizontal surfaces were much bigger so they were built up from scratch with laminated styrene.
My dad worked for American Airlines at the time so my choice of markings was easy! The blue and orange of were mixed from whatever blues and oranges we had in our paint box. The emblem on the fuselage sides came from dad's stash and the white pinstripes cut from white decal sheet, the rest of the markings were masked with homemade stencils.
Not quite up to today's standards, it still fills a place in the collection, and looks the part next to dad's Vega.
Eric F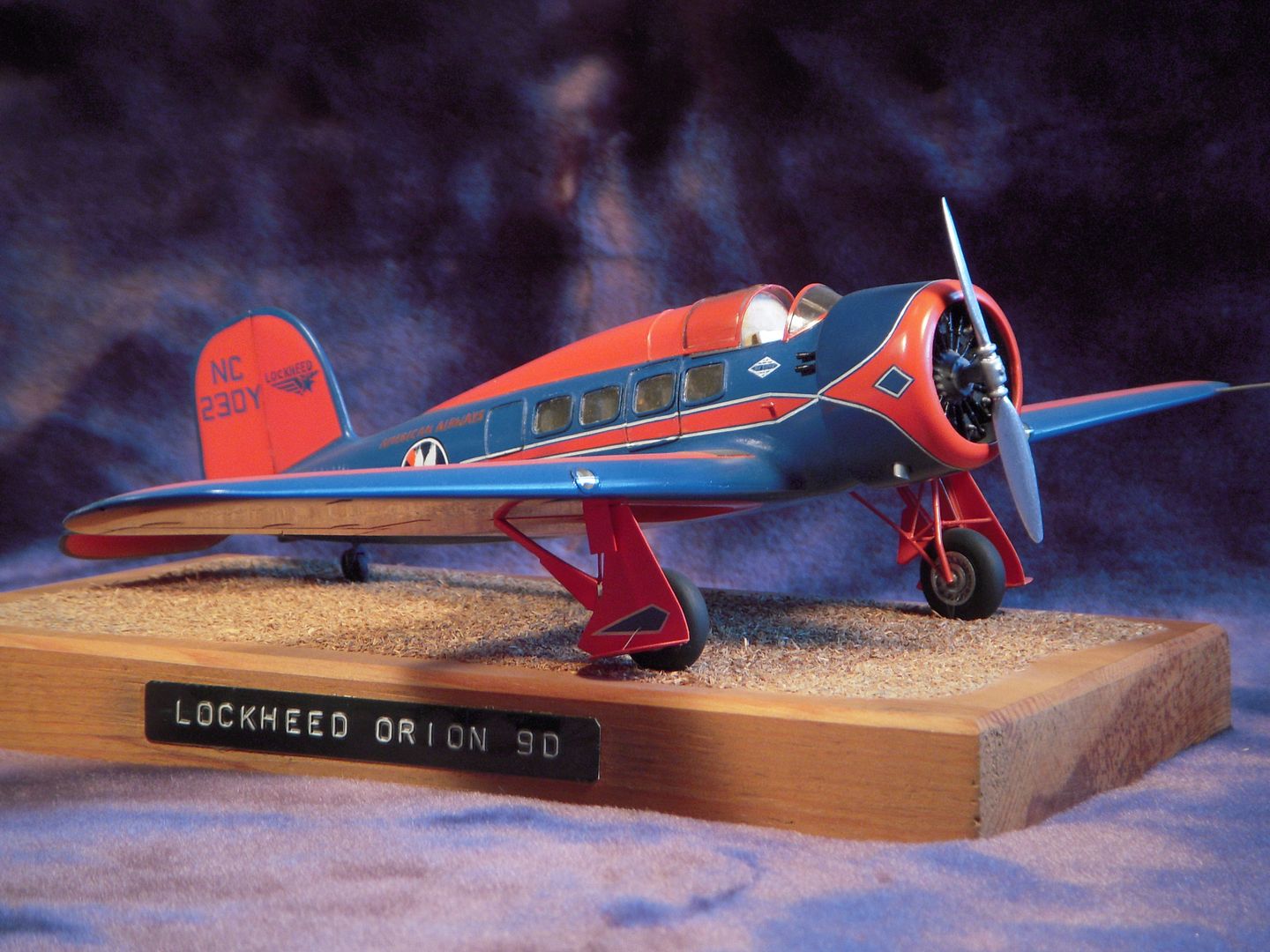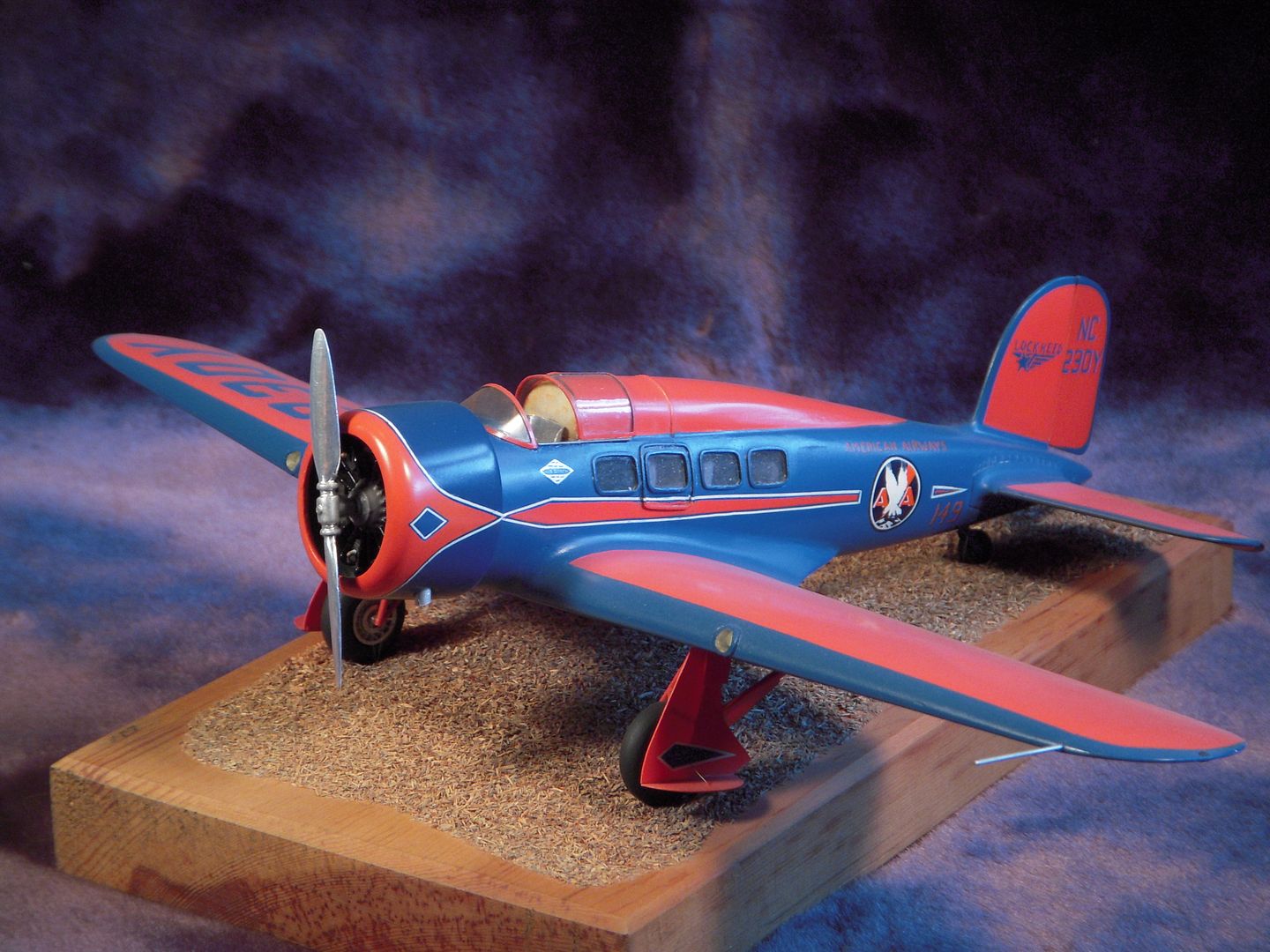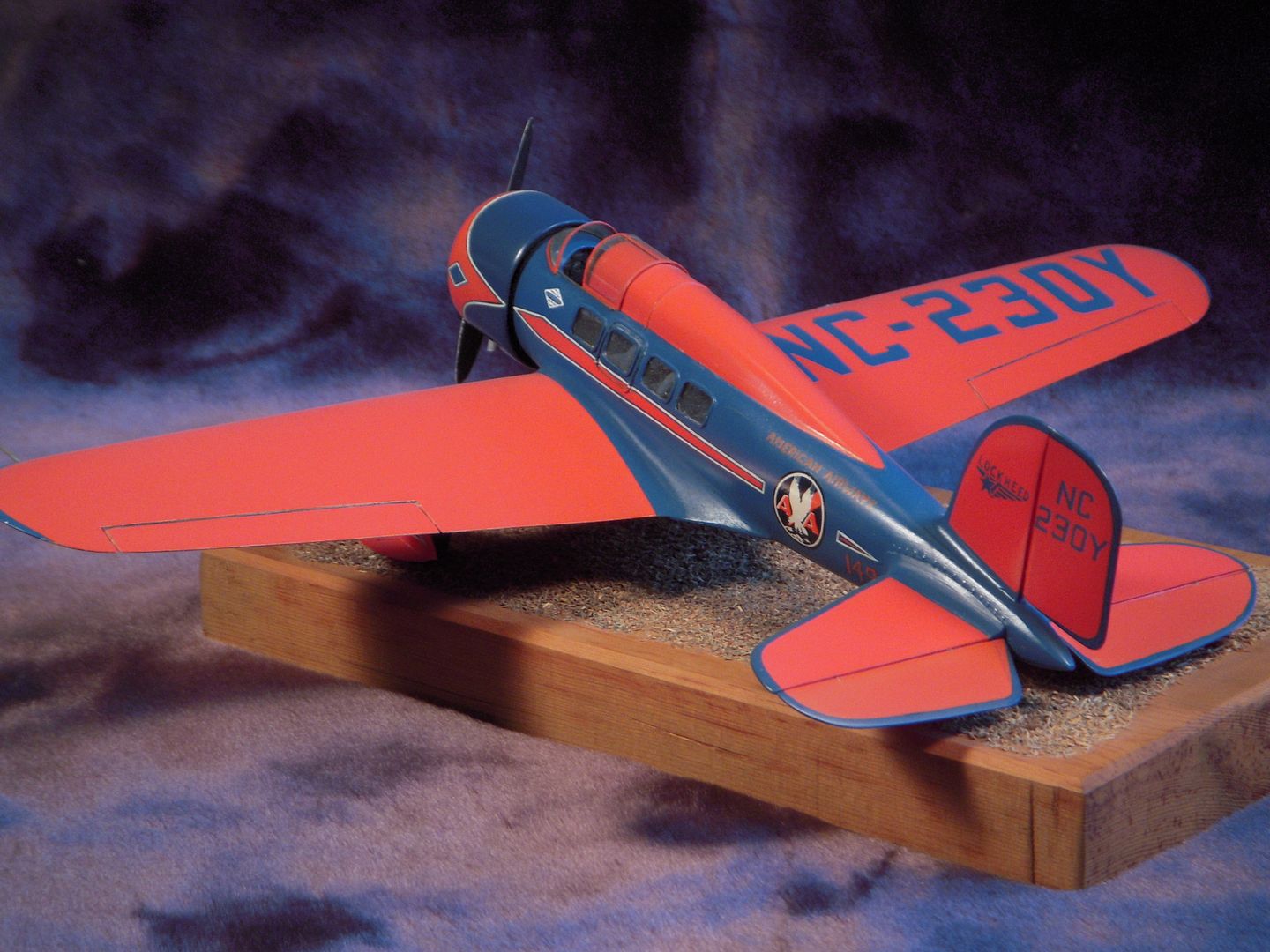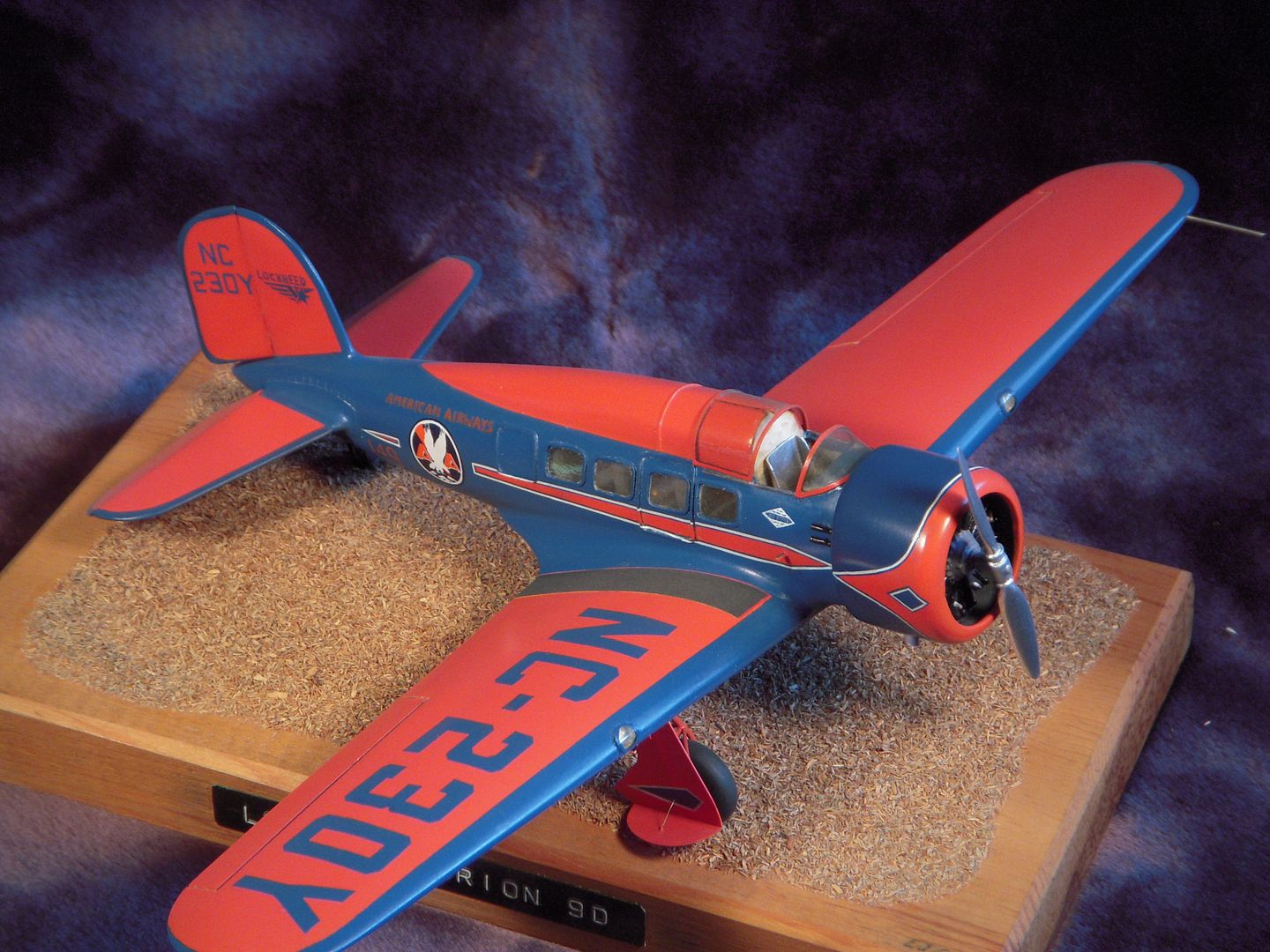 2 additional images. Click to enlarge.
---