Blast from the past. 1/48 Aurora Gotha GV.
I thought I'd join in the fun with an oldie from the back of the display case, built 27 years ago. Constructed from an original Aurora 1/48 Gotha G. V kit, the one with the hard brittle red plastic, only the basic airframe parts, fuselage, wings and tails, and engine nacelles were used. The propellers were carved from basswood and engines built up from aluminum tubing and styrene. Interior was an educated guess at the time, built up from styrene and thin basswood sheet. Not much aftermarket was available back then, and I was not aware of what little was available .
No decals were available at the time to represent the printed fabric used on the original, so the camouflage was hand painted. I used the process of painting the lozenge as a stress relief break as I was finishing my aerospace engineering degree at the time I built the model. When my studies became too stressful, I'd paint one color on one section. One color on one side of one wing panel or fuselage side took 30 mins, just enough time to clear my head! The pattern was traced with pencil around a nut (No I was not the nut! Tamiya acrylics thinned with alcohol were used for all the camouflage and markings. I can't remember what colors exactly, but only the purple was mixed the rest were used right out of the bottle. Painting was done by brush.
My research indicated that the printed fabric was often of such poor quality that it was sometimes used only on the plywood covered fuselage and slightly better unbleached linen on the flying surfaces. The linen fabric was then painted to match the printed. To replicate this, I primed the wings and tails with off-white and hand painted the hexagons. I painted the fuselage the gray and painted the remaining colors on top. This way any skips or thin areas would show linen color on the flying surfaces and would not be noticeable on the fuselage.
Rigging was stretched wire and turnbuckles represented by blobs of copper paint. The rest of the details were made up from styrene, wire and basswood. The completed model still presents a nice display despite its age though it could do with a little updating.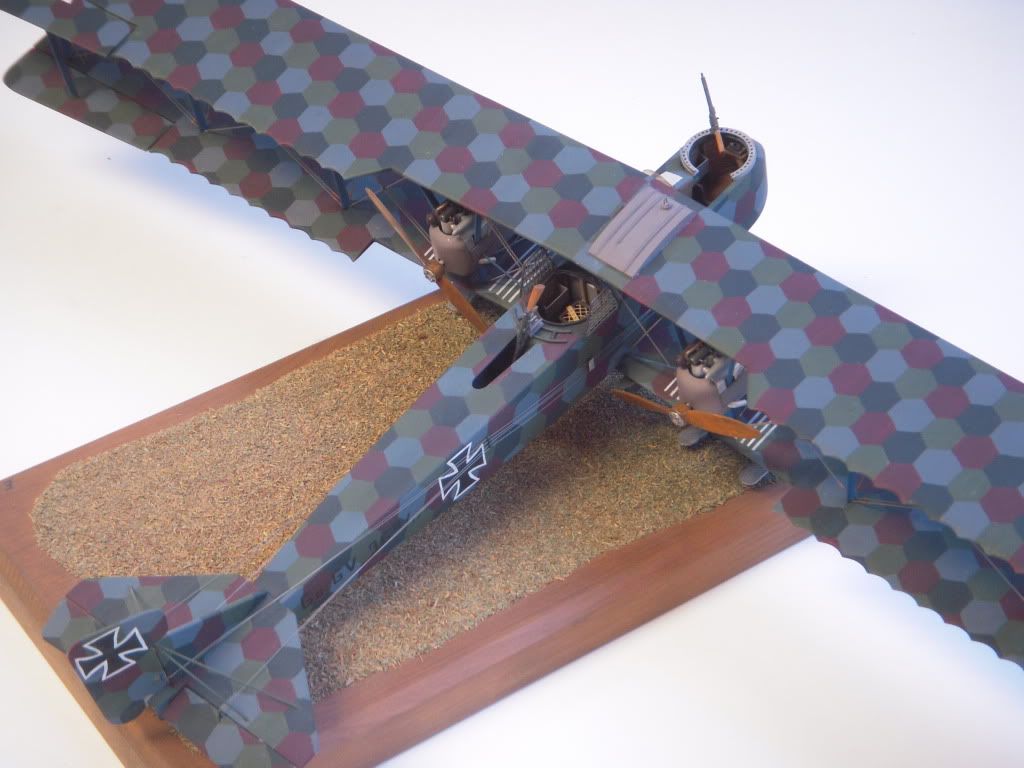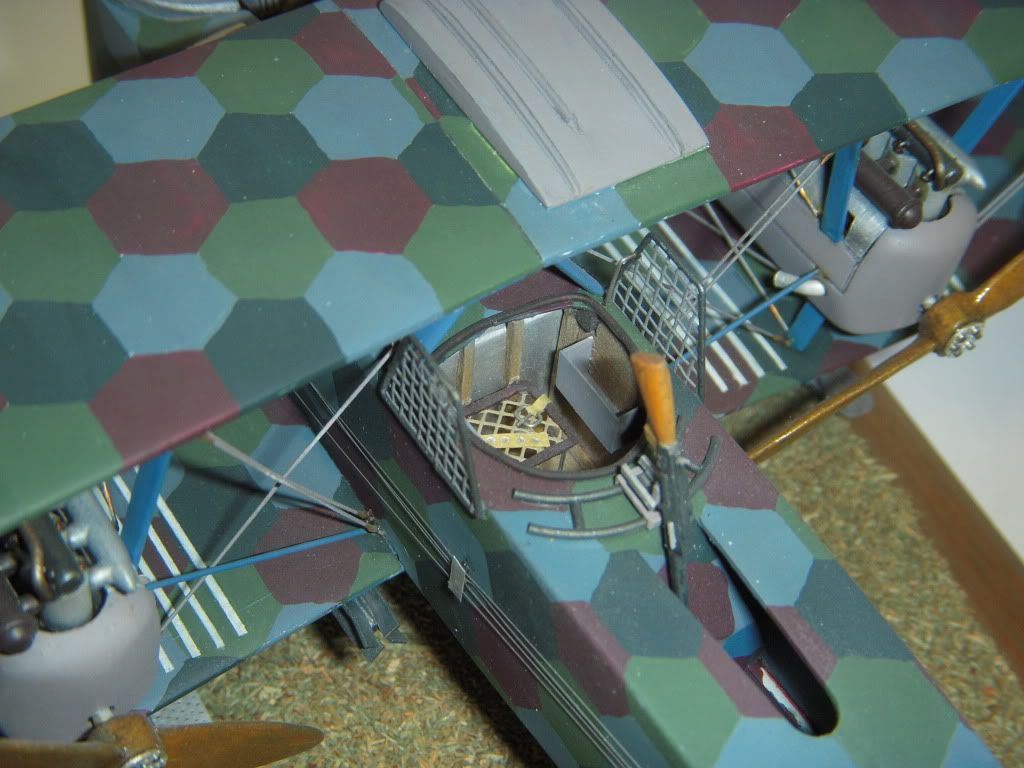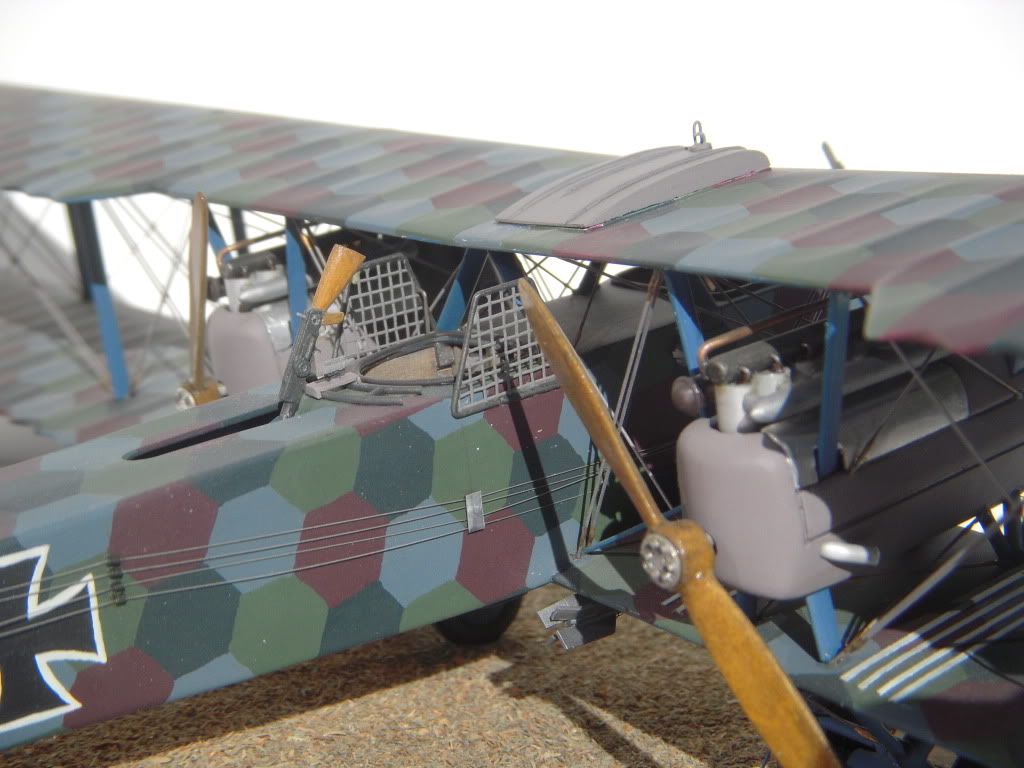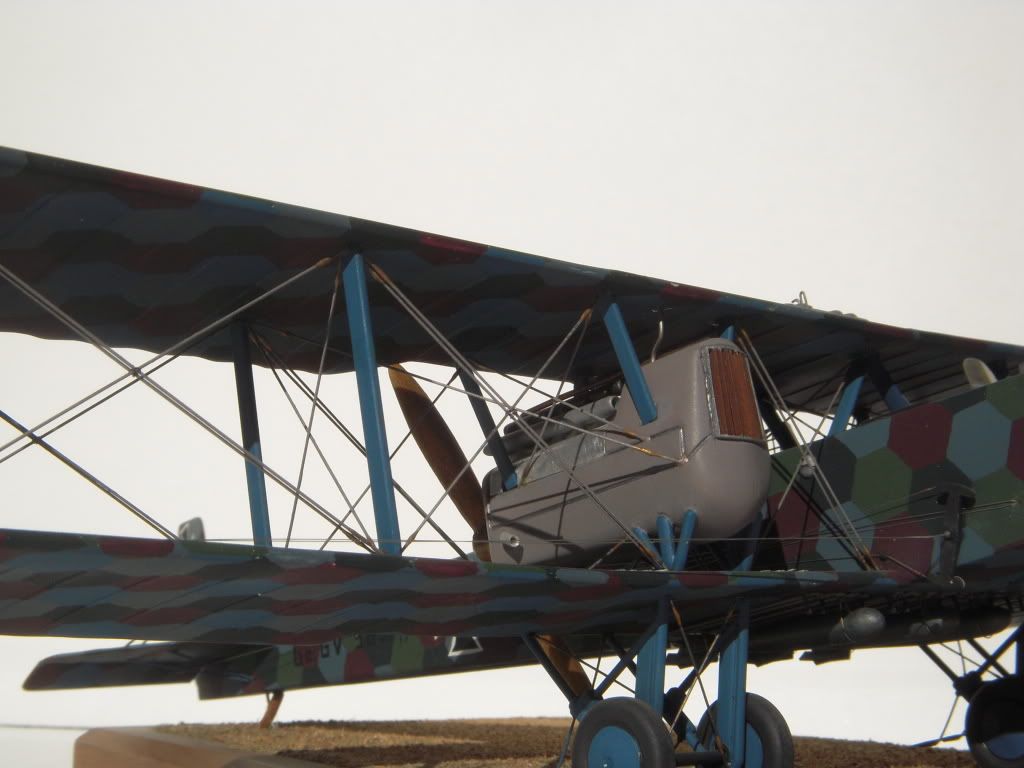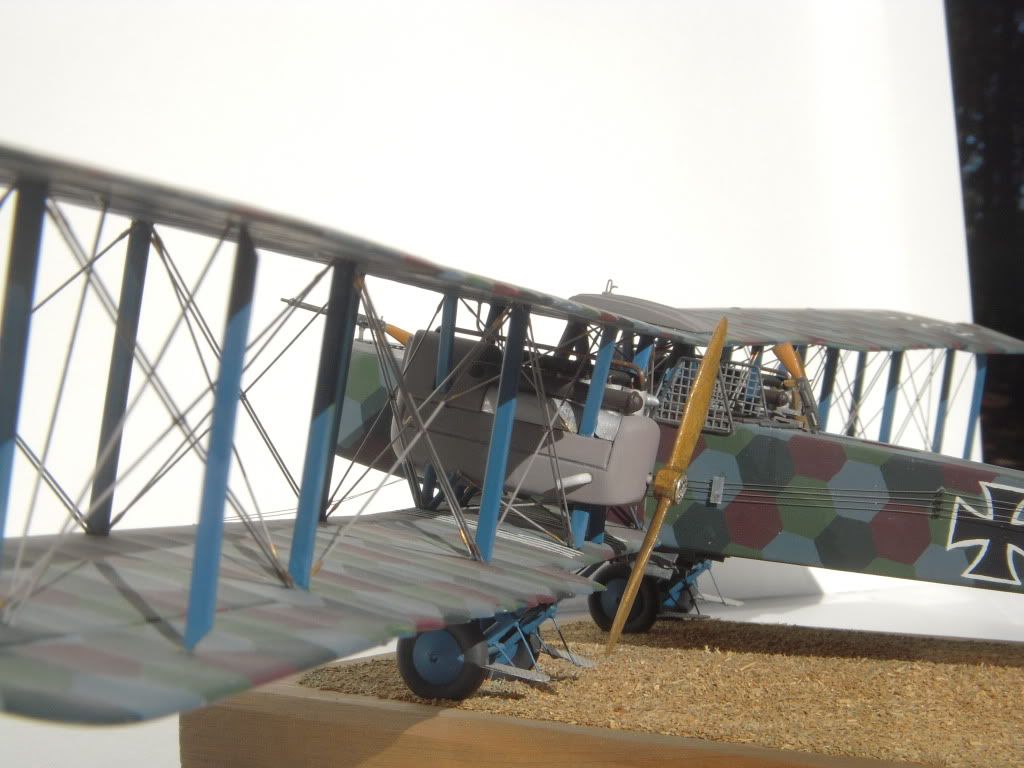 Eric aka The Yankymodeler
---