North American P51 Mustang series
–
Raúl Hrubisko
Hello
I would like to share with you the final photos of our North American P51 Mustang series.
We couldn't make it without the support and help of many people, specially: Colin Ford, David William Muir, Piet Van Schalkwky, Stefaan Surgeon, Buster West, Carl Vincent, Phil Listemann, Martin Pelz, Jagan Pillarisetti and Luis Cid among others.
It is very exciting for us to have received such help from people with so much knowledge in the field. That makes us try to make our future projects better.
My father made all of them in 8 months of hard work. I spent a similar time to do the research of each one.
As always we have tried to represent the history of selected aircraft, in this case the North American P51 Mustang, in our collection's scope during WWII.
There probably some some mistakes but in summary we believe it has come quite nice
This is the third largest's series of our collection after the Spitfire (120) and Hurricane (110)
All of them together (62 models).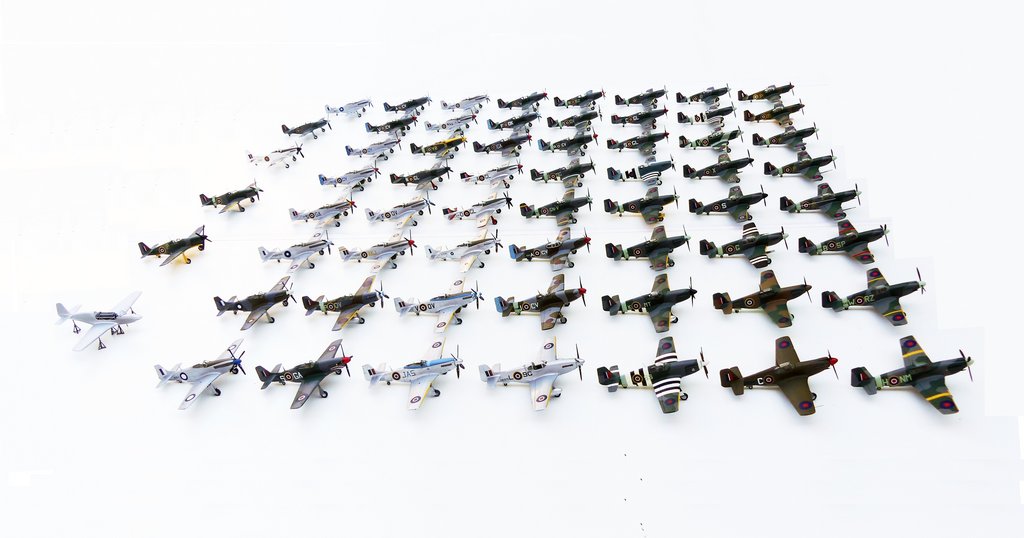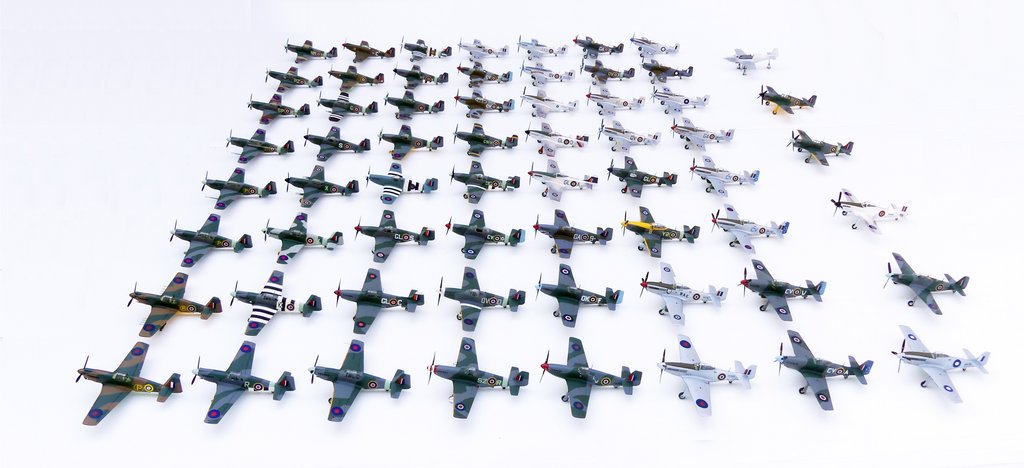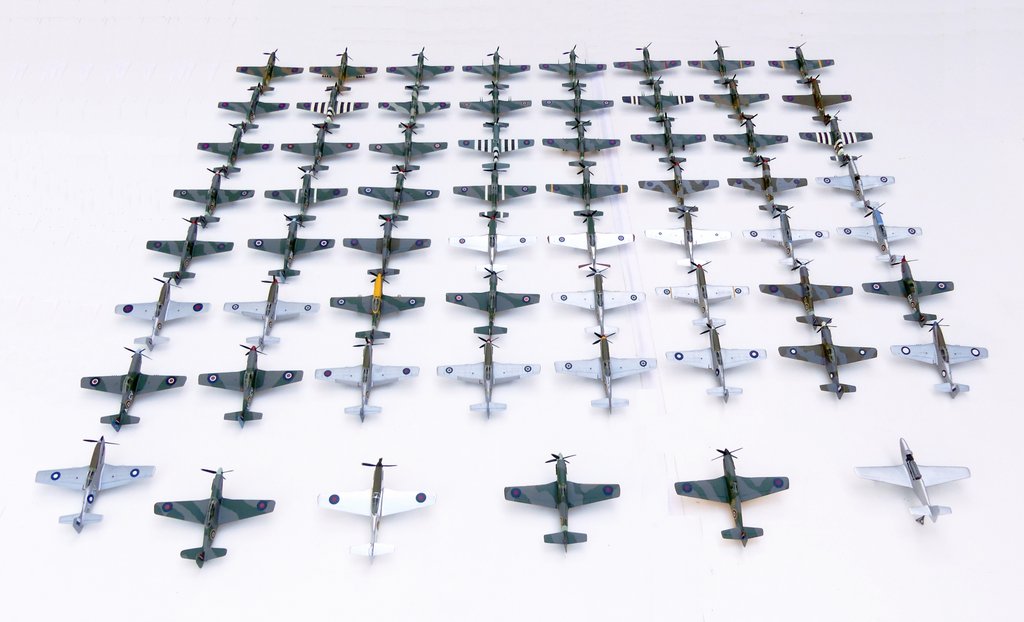 All the Mk I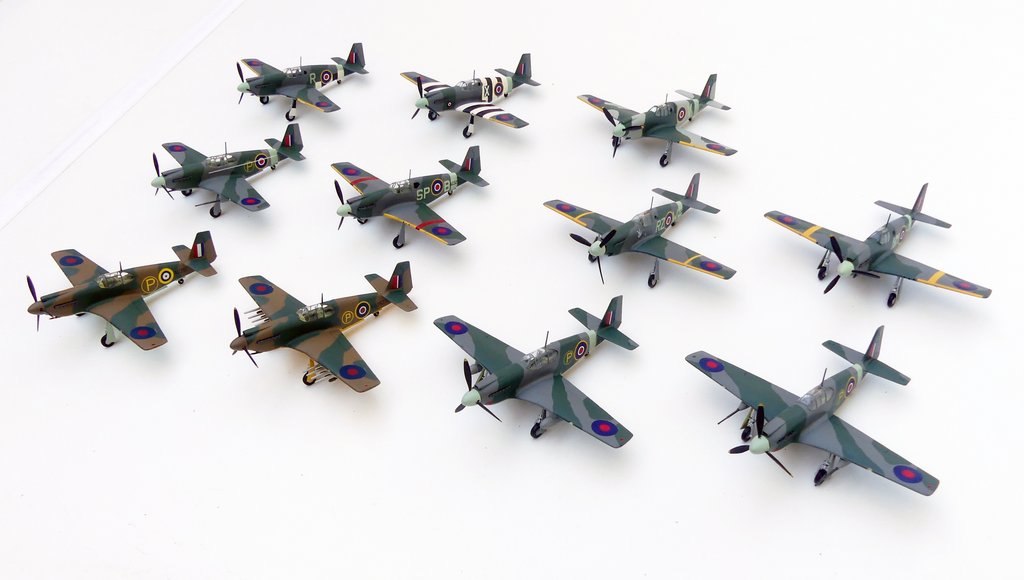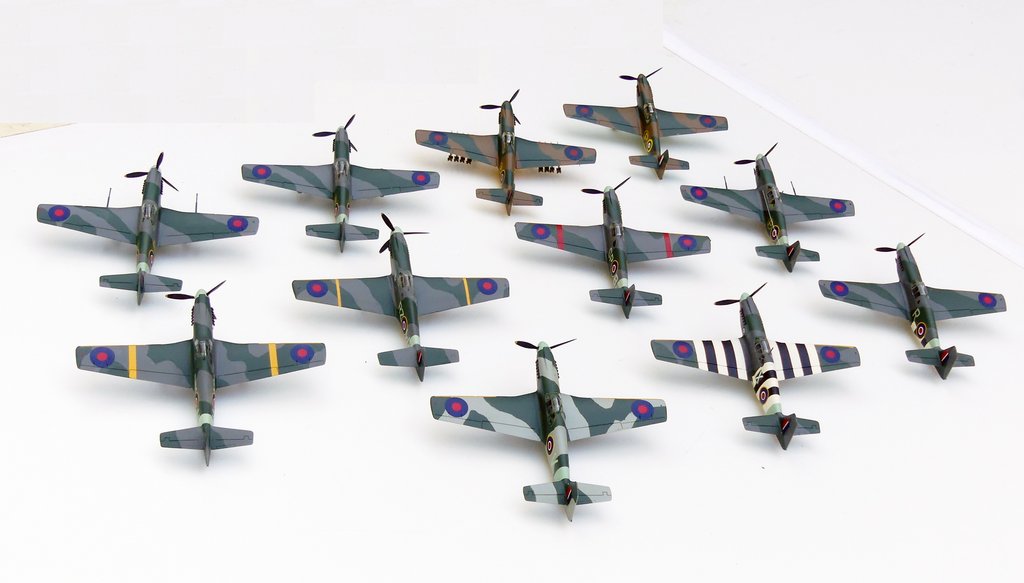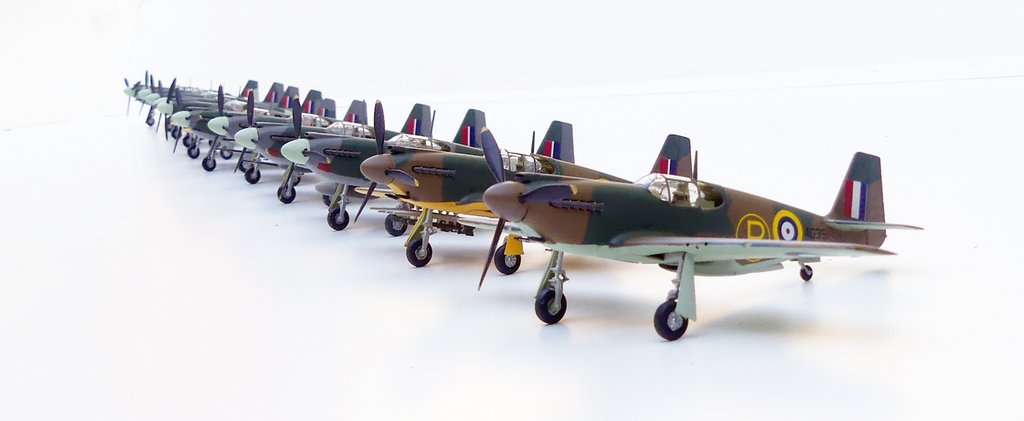 Mk IA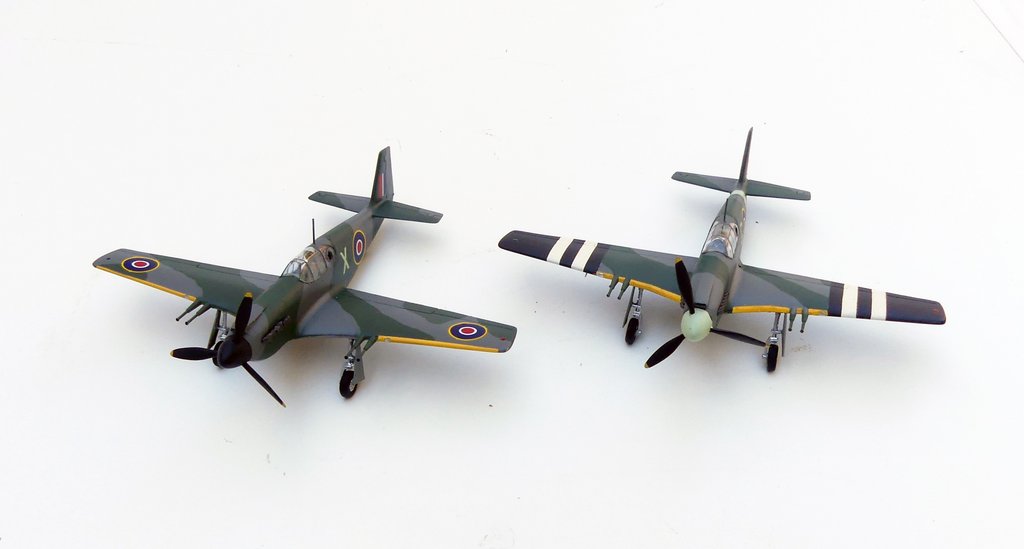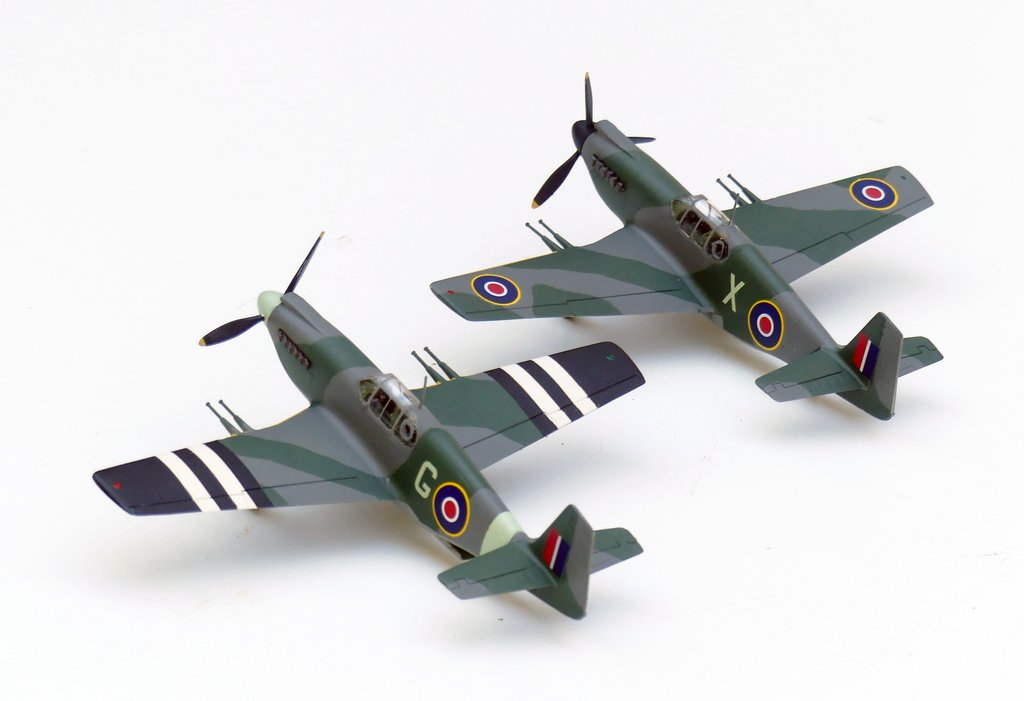 Mk II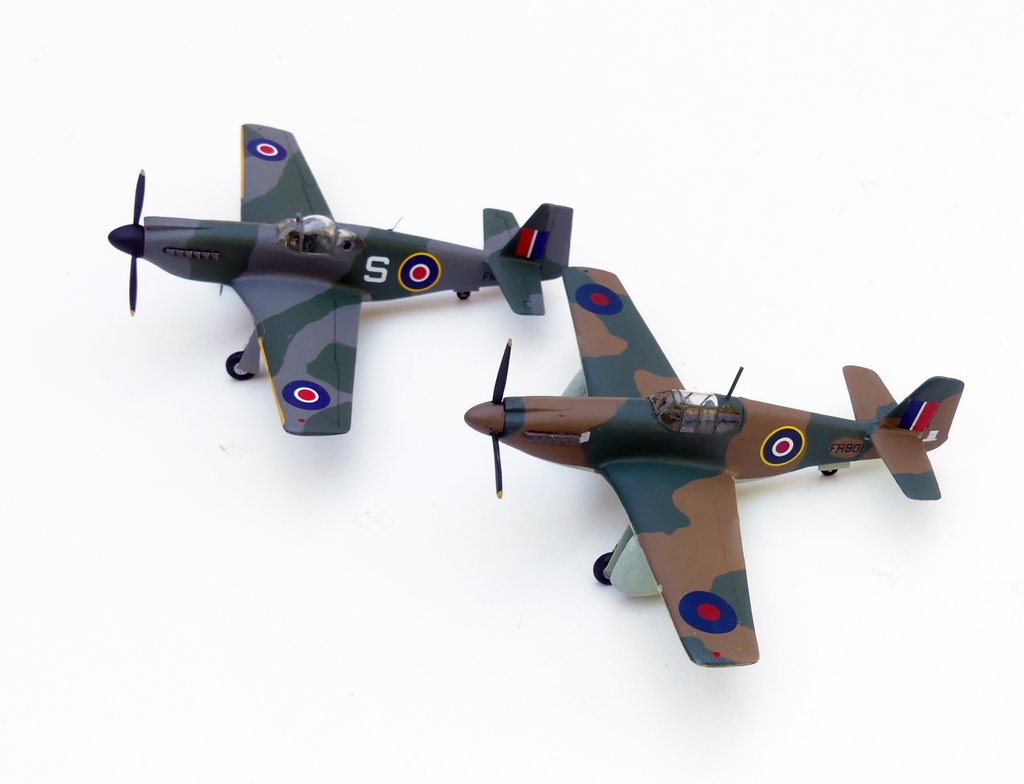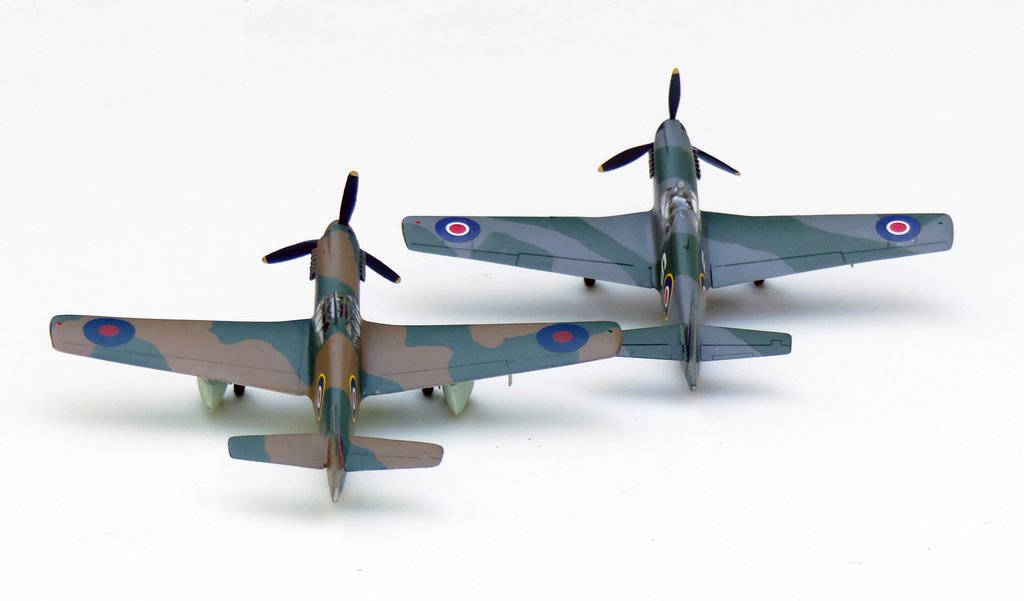 Mk III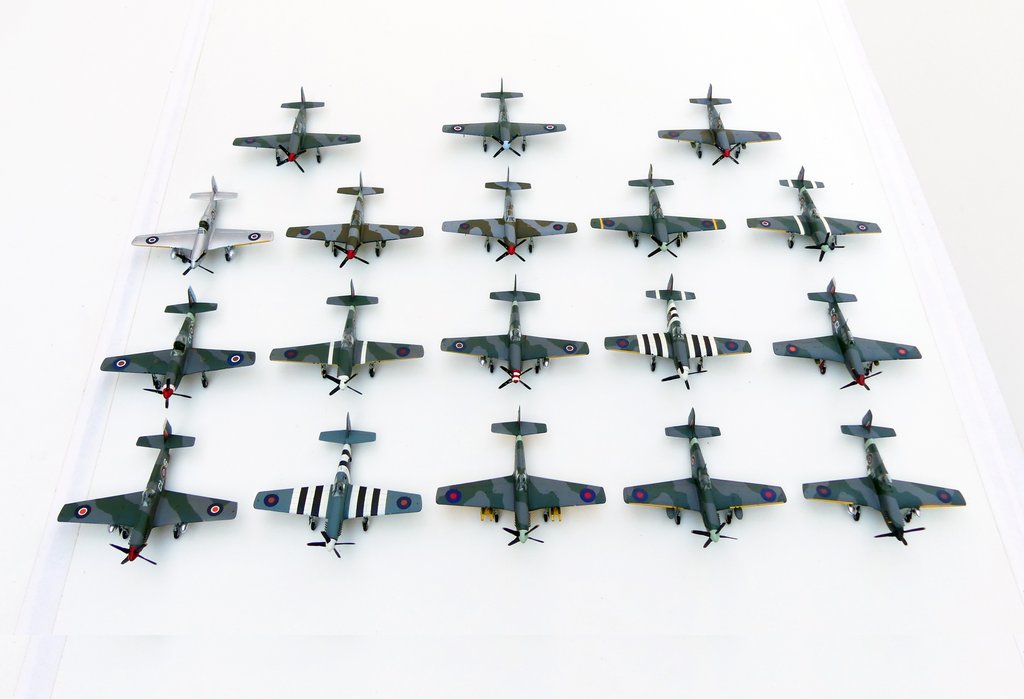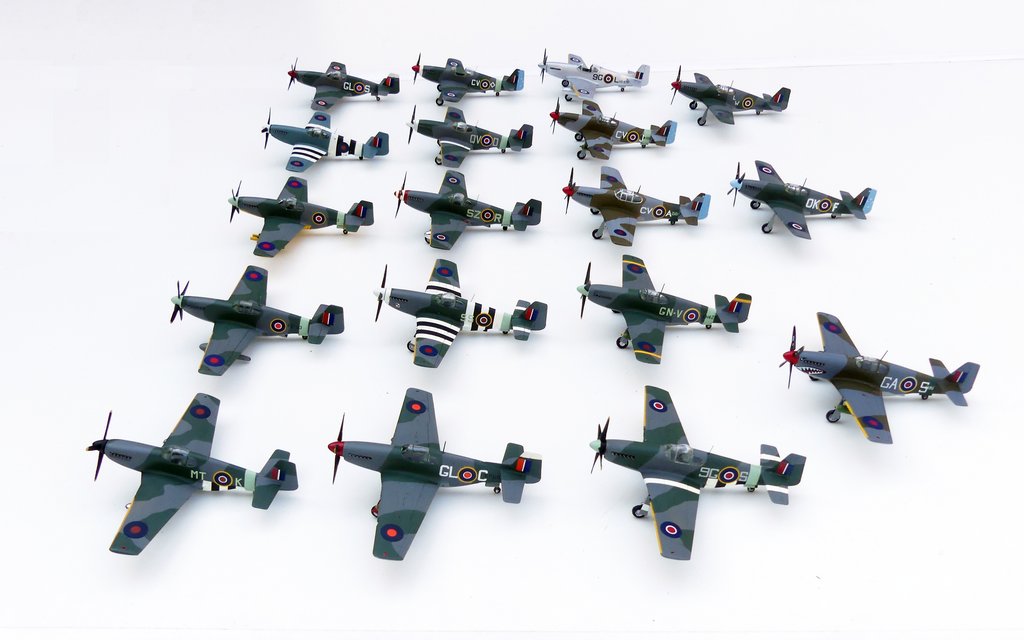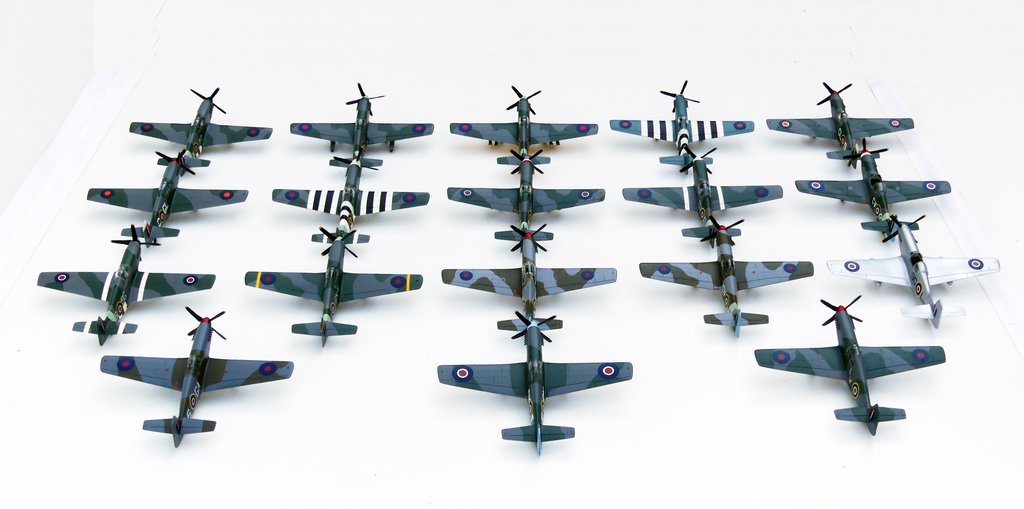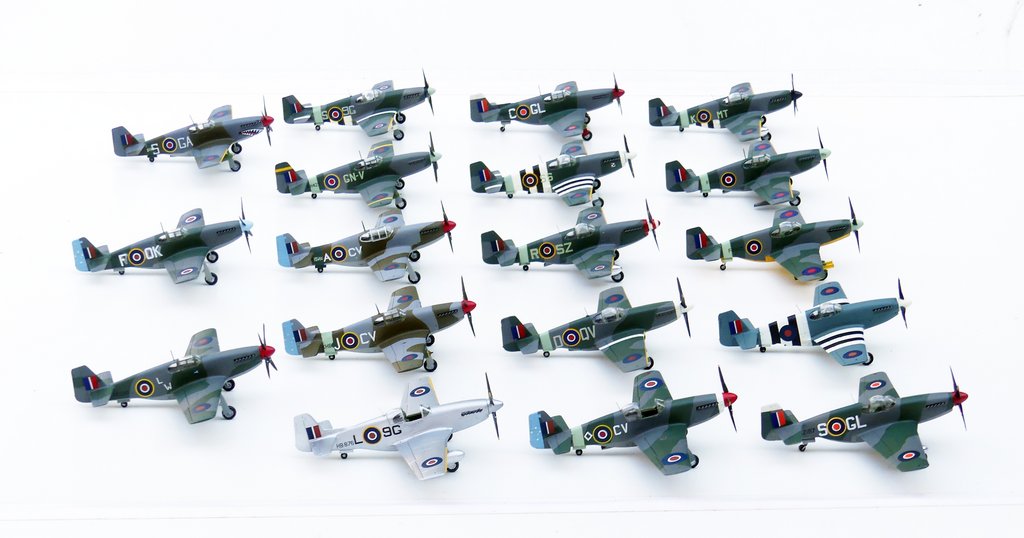 Mk IV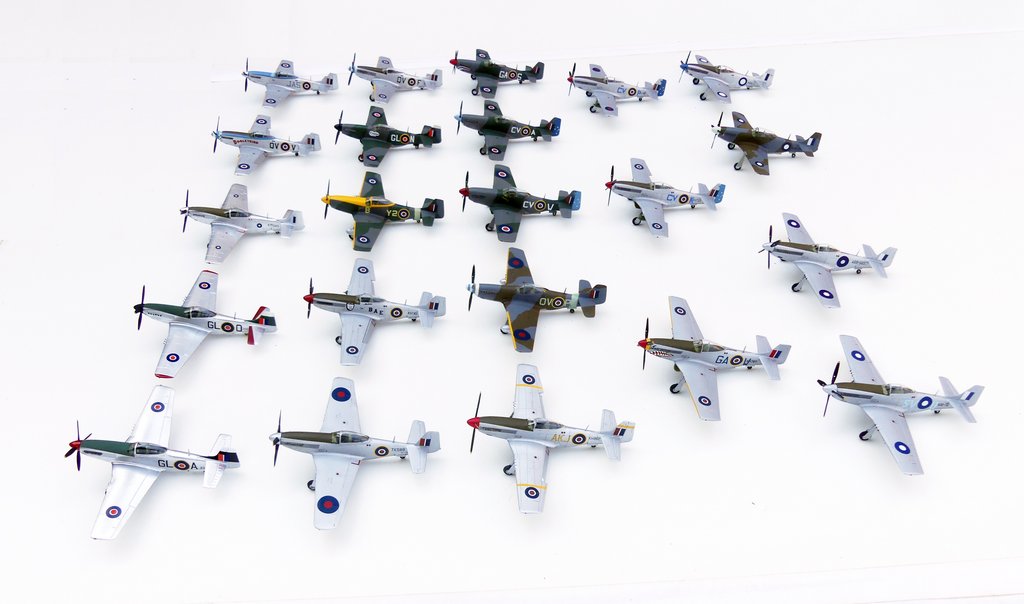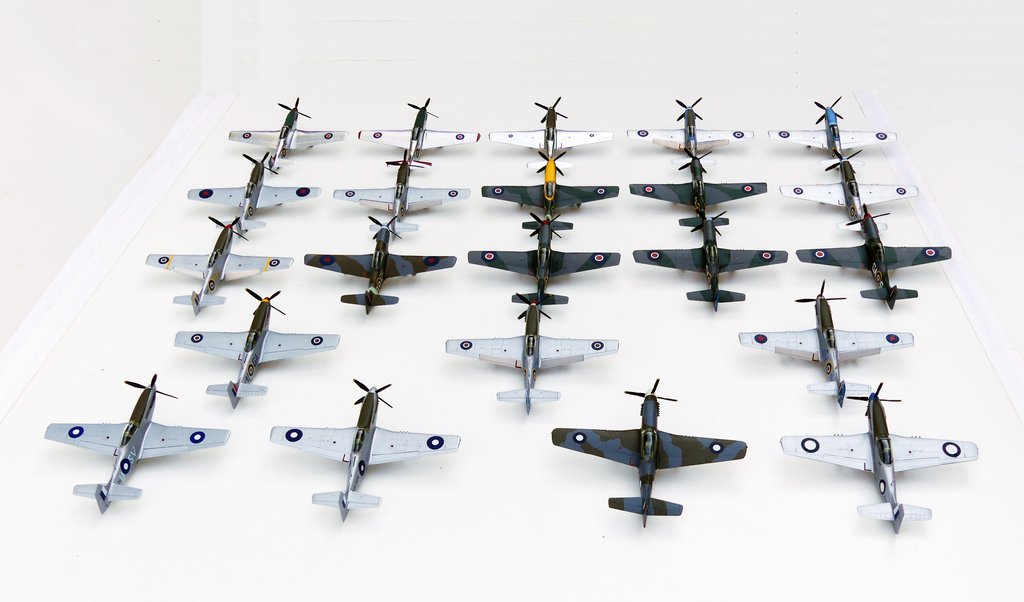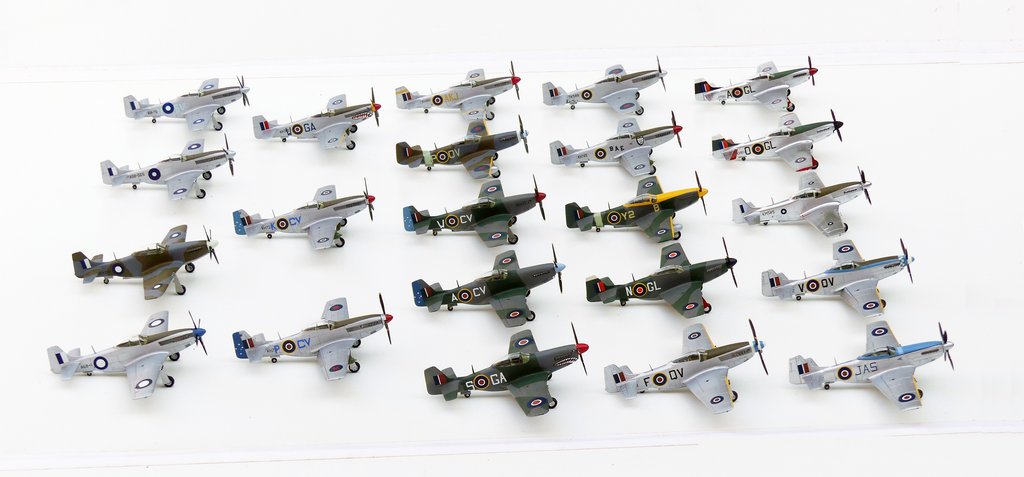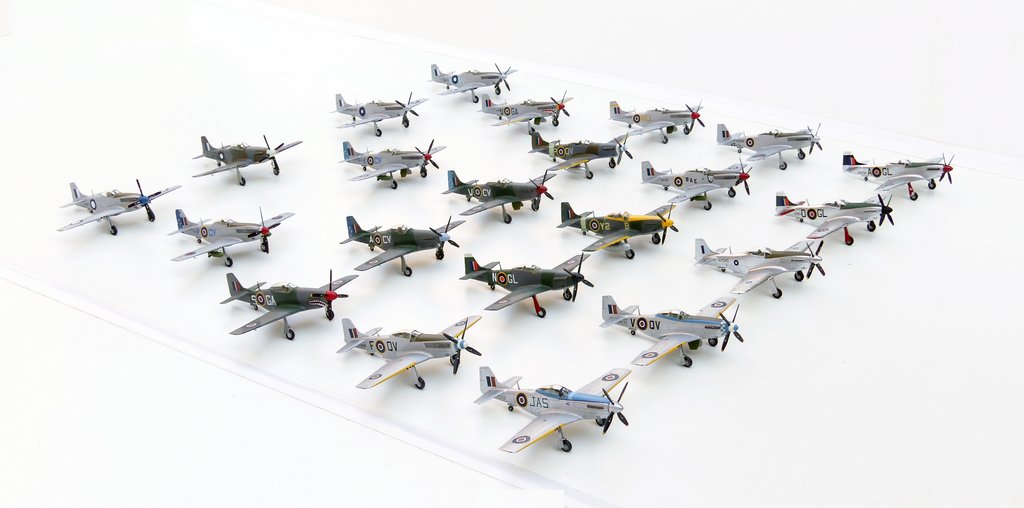 Others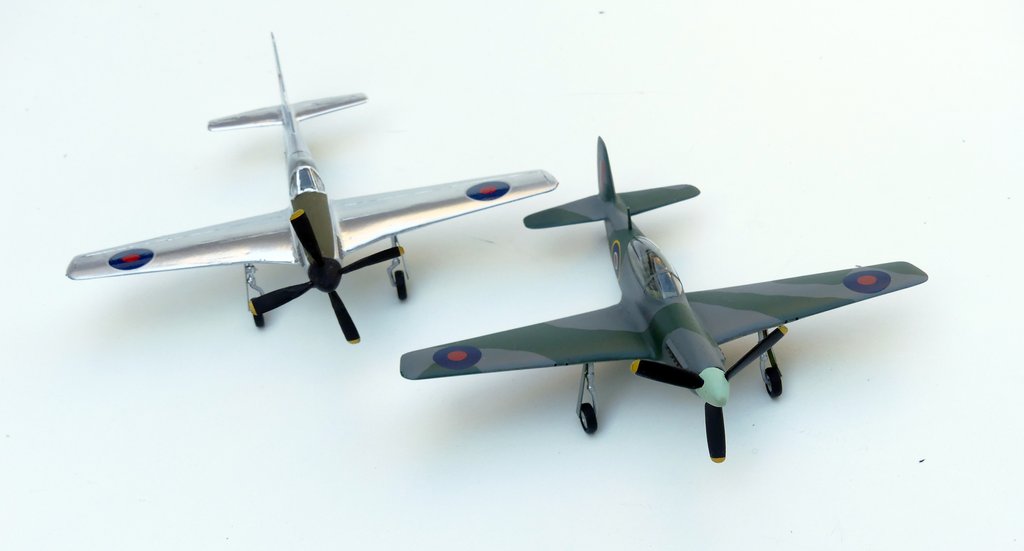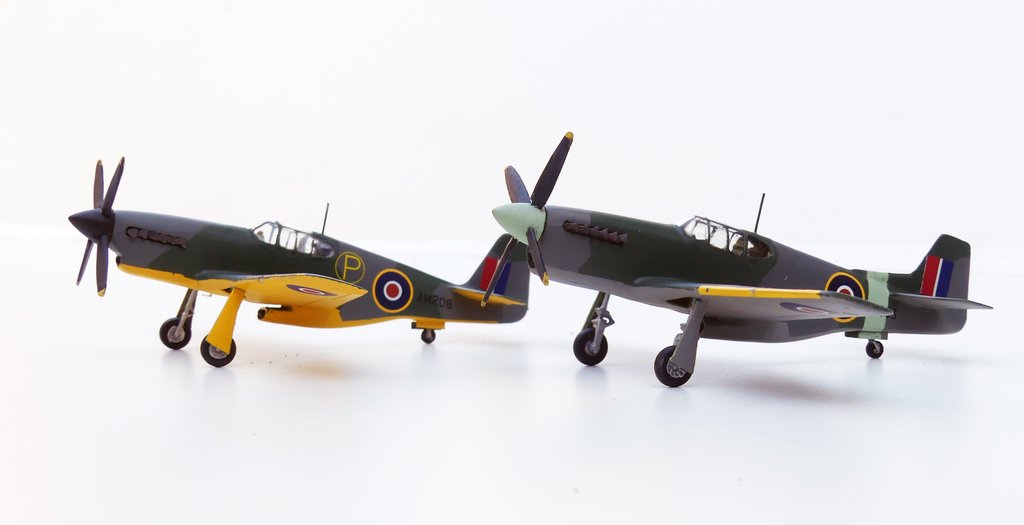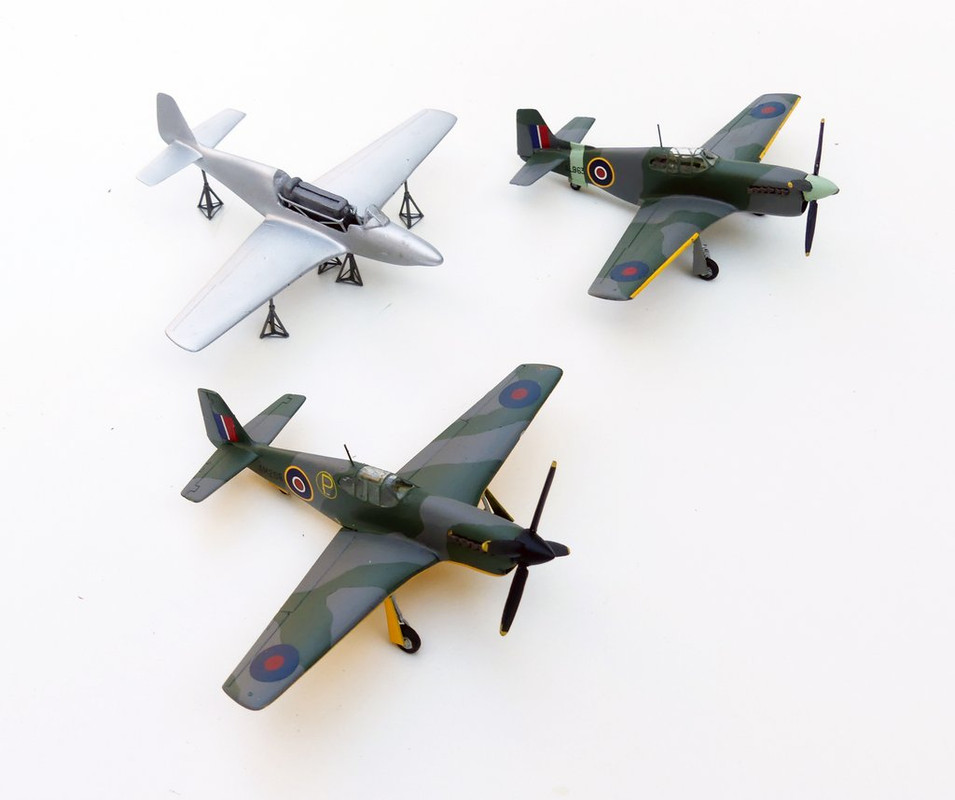 Some special groups
SAAF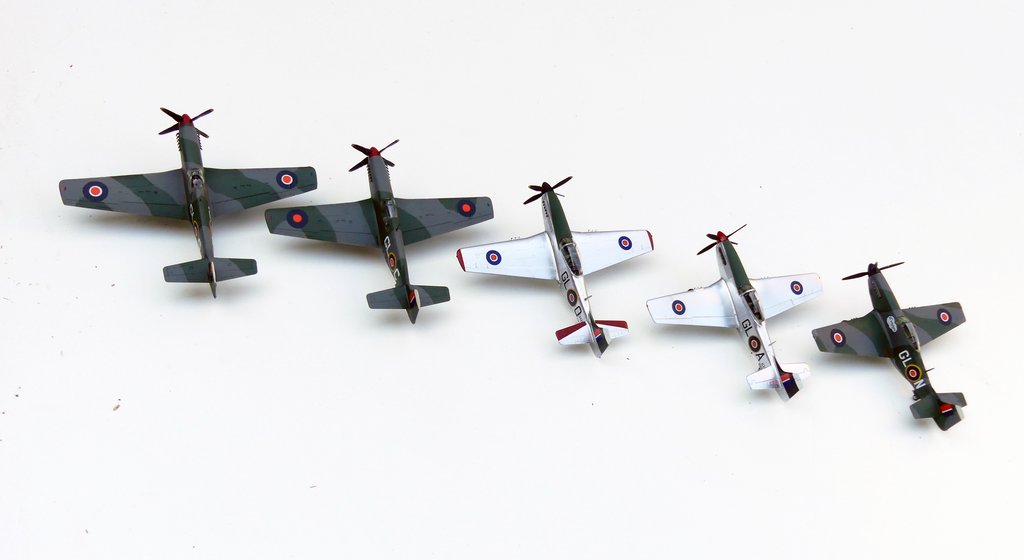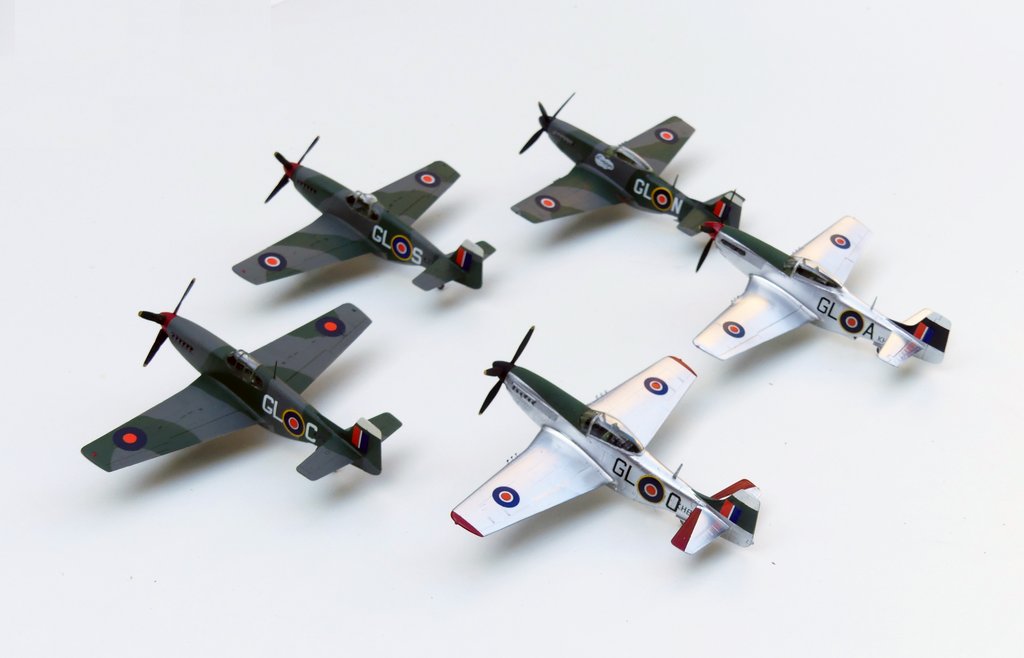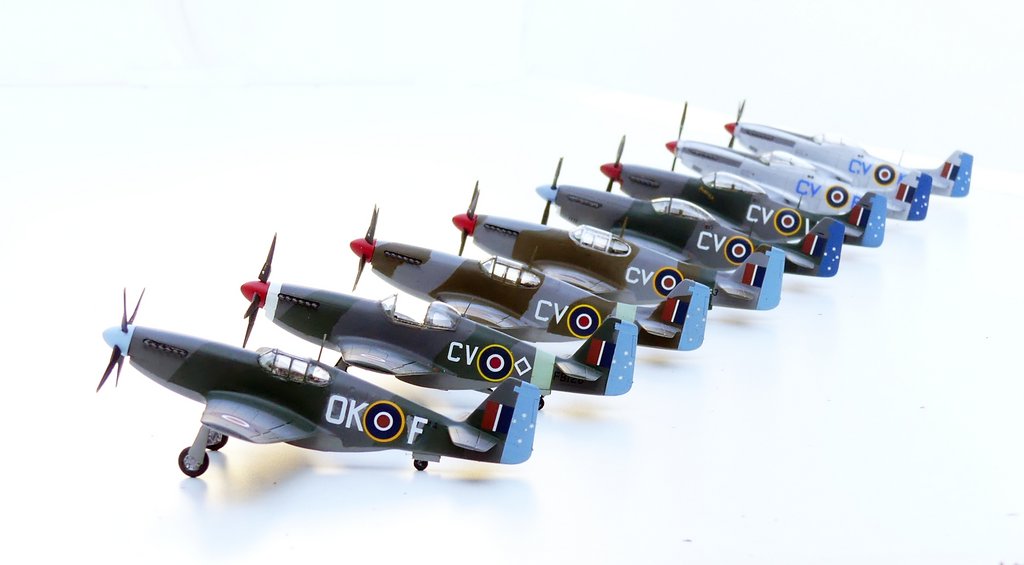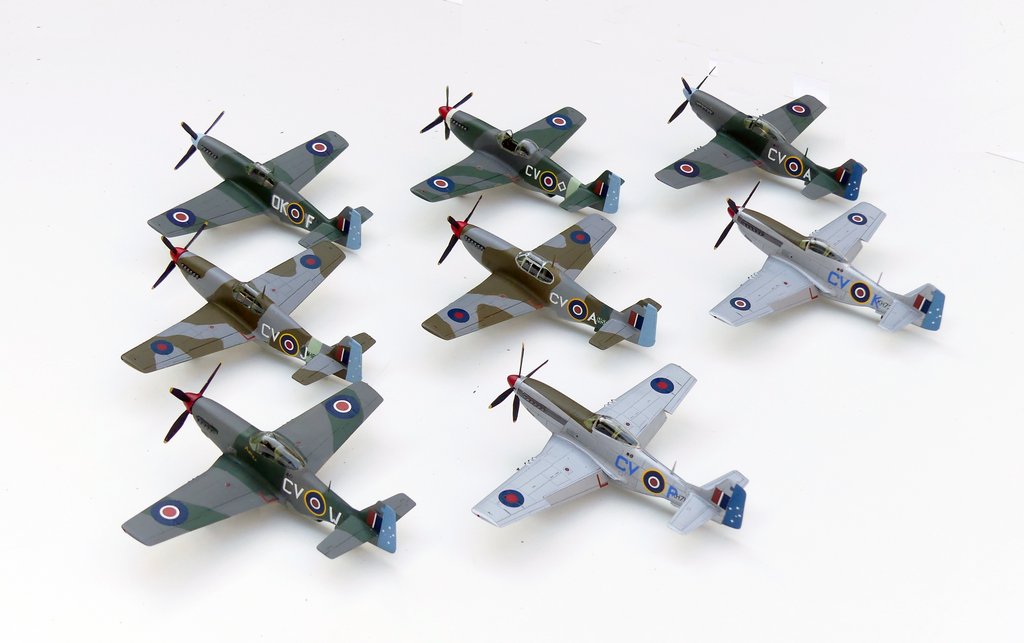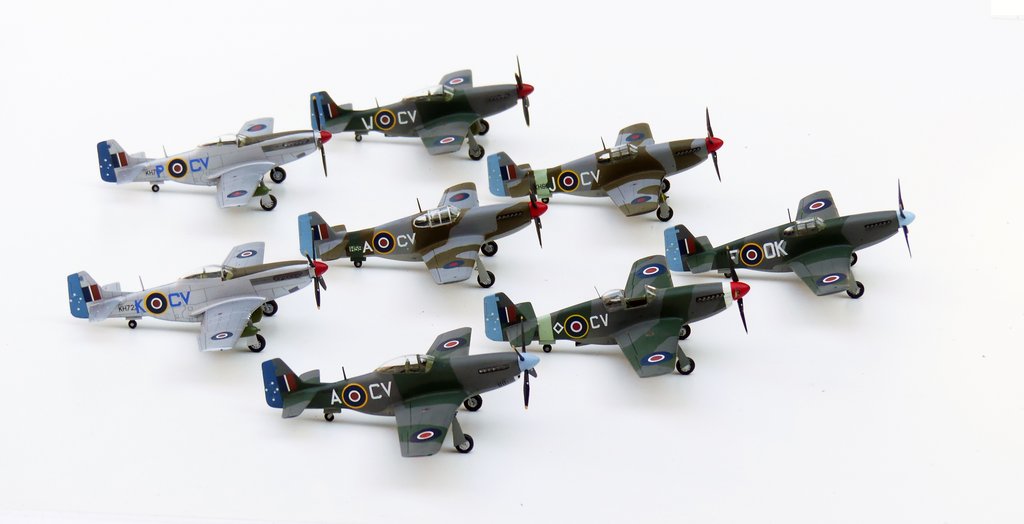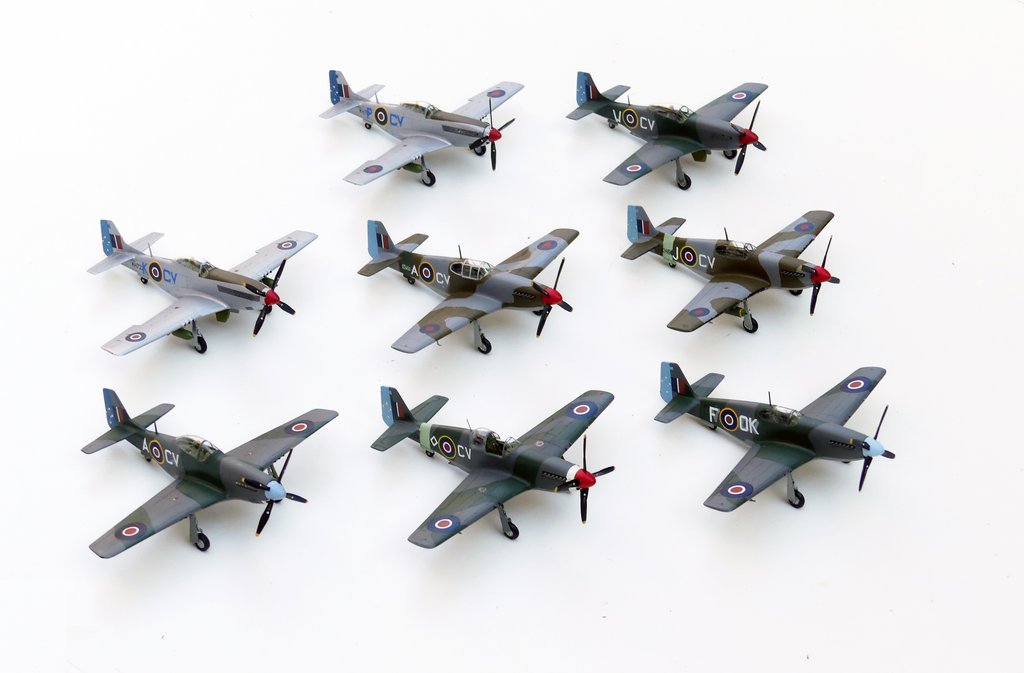 112 Sqn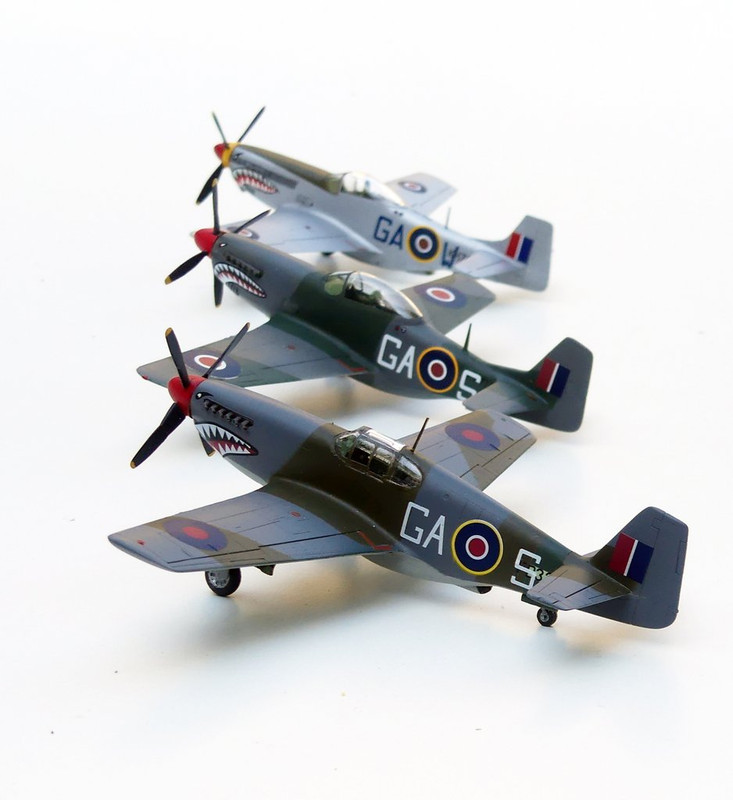 Now resting in our display cabinets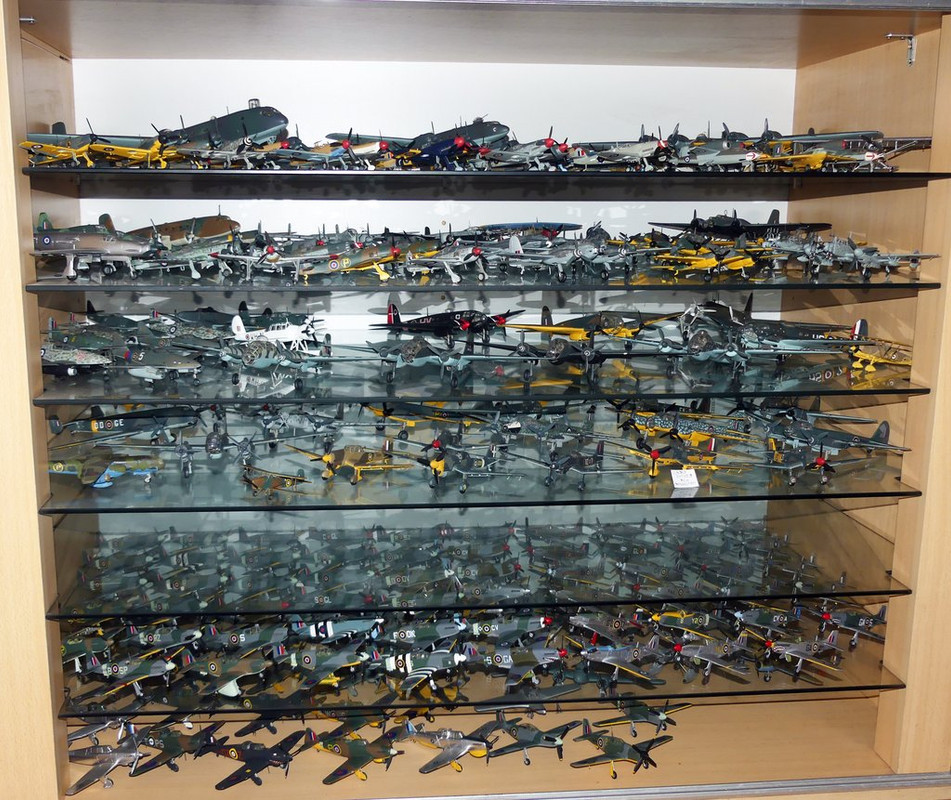 This is the list of each model done:
1 North American P51 Mustang A-36 Apache HK944 C 1437 Strategic Reconnaissance Flight Foggia, Italy 16011
2 North American P51 Mustang A-36 Apache EW998 A&AEE March 1943
3 North American P51 Mustang I AG351/G Air Fighting Development Unit (A.F.D.U.) A&AEE 9 February 1942
4 North American P51 Mustang I AG357/G A&AEE March 1943
5 North American P51 Mustang I AM106 A&AEE October 1943
6 North American P51 Mustang I AM106 A&AEE October 1943
7 North American P51 Mustang I AM106 A&AEE October 1943
8 North American P51 Mustang I AG645 RZ/W 241 Bottisham November 1942
9 North American P51 Mustang I AM137 NM-H 268 July 25, 1942
10 North American P51 Mustang I AL973 R 168 RAF B.21 Ste Honorine de Ducy August 1944
11 North American P51 Mustang I AM177 V 241 Bottisham 1942
12 North American P51 Mustang I ¿? X ¿? France August 1944
13 North American P51 Mustang I AG528 SP-B 400
14 North American P51 Mustang IA FD535 X 268 Gilze Rijen January 1945
15 North American P51 Mustang IA FD546 G 268 Odiham 9 September 1943 Flg. Off. Eric Milne
16 North American P51 Mustang II FR908 S 268 January 1945
17 North American P51 Mustang II FR901 Air Service Training Summer 1943
18 North American P51 Mustang III FB181 SZ-R 316 Andrews Field Spring 1945
19 North American P51 Mustang III FB201 QV-D 19
20 North American P51 Mustang III FB226 MT-K 122 Andrews Field October 1944
21 North American P51 Mustang III FB328 GA-S 112 Italy
22 North American P51 Mustang III FX893 AAE&E March 1944
23 North American P51 Mustang III FZ103 AAE&E 16163
24 North American P51 Mustang III FZ152 SS 133 Polish Wing Coolham June 1944
25 North American P51 Mustang III HB876 9G-L 441 Hawkinge April 1945
26 North American P51 Mustang III KH427 GN-V 249 Befernoi, Italy 1944
27 North American P51 Mustang III KH495 9G-S 441
28 North American P51 Mustang III FB128 CV- 3 RAAF Fano Nov/Dic 1944
29 North American P51 Mustang III KH593 CV-A 3 RAAF Fano Nov/Dic 1944
30 North American P51 Mustang III KH610 GL-C 5 SAAF 16550 LT Piercy Muir
31 North American P51 Mustang III KH616 CV-J 3 RAAF Fano 16407
32 North American P51 Mustang III FB244 OK-F 450 Lavariano July 1945
33 North American P51 Mustang III FB260 LW 239 Fighter Bomber Wing, Italy Falerium, Italy 16224
34 North American P51 Mustang III KZ187 GL-S 5 SAAF Cervia, Italy 1944 "The Saint IV". Lt Basil Creasey
35 North American P51 Mustang III FX952 541 RAF
36 North American P51 Mustang IV A68-1 RAAF Australia may-45
37 North American P51 Mustang IV A68-565 84 RAAF 2AD Ferry Flight
38 North American P51 Mustang IV A68-751 SU-V 76 Sqn RAAF Labuan Late 1945
39 North American P51 Mustang IV A68-1001 RAAF Melburne Late 1944
40 North American P51 Mustang IV KH655 QV-P 19 may-44
41 North American P51 Mustang IV KH673 GL-N 5 SAAF Circa Italy 26 April 1945 Lt Condon
42 North American P51 Mustang IV KH676 CV-A 3 RAAF Lavariano July 1945 F LT A. Lane
43 North American P51 Mustang IV KH680 Y2-B 442 RCAF Hunsdon abr-05
44 North American P51 Mustang IV KH716 CV-P 3 RAAF Fano December 1944
45 North American P51 Mustang IV KH723 CV-K 3 RAAF 1945
46 North American P51 Mustang IV KH745 GA-W 112 Italy 1945
47 North American P51 Mustang IV KH745 BAE 239 Wing, RAF Lavariano May, 1945 Group Captain Brian Eaton,
48 North American P51 Mustang IV KH755 CV-W 3 RAAF Cervia, Italy Early 1945
49 North American P51 Mustang IV KH774 GA-S 112 Italy abr-05
50 North American P51 Mustang IV KH818 QV-F 19 RAF Peterhade, circa may-45
51 North American P51 Mustang IV KH861 AK-J 213 RAF May, 1945
52 North American P51 Mustang IV KM232 JAS Italy may-45 Storrar
53 North American P51 Mustang IV KM272 QV-V 19 RAF Peterhade abr-05 Lieutenant A. S. Doley
54 North American P51 Mustang IV TK589 / 413332 UK
55 North American P51 Mustang IV KH798 GL-A 5 SAAF
56 North American P51 Mustang IV KH814 GL-O 5 SAAF Yugoslavia may-45 Mayor H.O.M "Tank" Odendaal
57 North American P51 Mustang IV KM545 India 1945
58 North American P51 Mustang F FR409 UK
59 North American P51 Mustang G FR410 February 1945
60 North American P51 Mustang X AL963
61 North American P51 Mustang X AM208
62 North American P51 Mustang Mock up
These are some of the future projects:
Curtiss P36 Mohawk
Single trainer gliders
Curtiss P40
Cheers
Santiago
---