'P' (Pursuit) sub collection - Raul Hrubisko - 1/72
–
243 models done
Hi
I would like to share with you a couple of photos showing our recent achievement. With the P40 series done we have concluded the P (Pursuit) sub collection with 243 models. As we usually do we try to represent most of the different versions, prototypes,schemes, markings, armament, etc of these aircraft used during WWII which fullfit our collection scope.
We could not have been done whitout the support of many friendly people around the world who has been helping us spending their time answering our questions, sharing his knowledge and photos with us. In some cases even givind their kits for free and Luis making us some incredible special decals.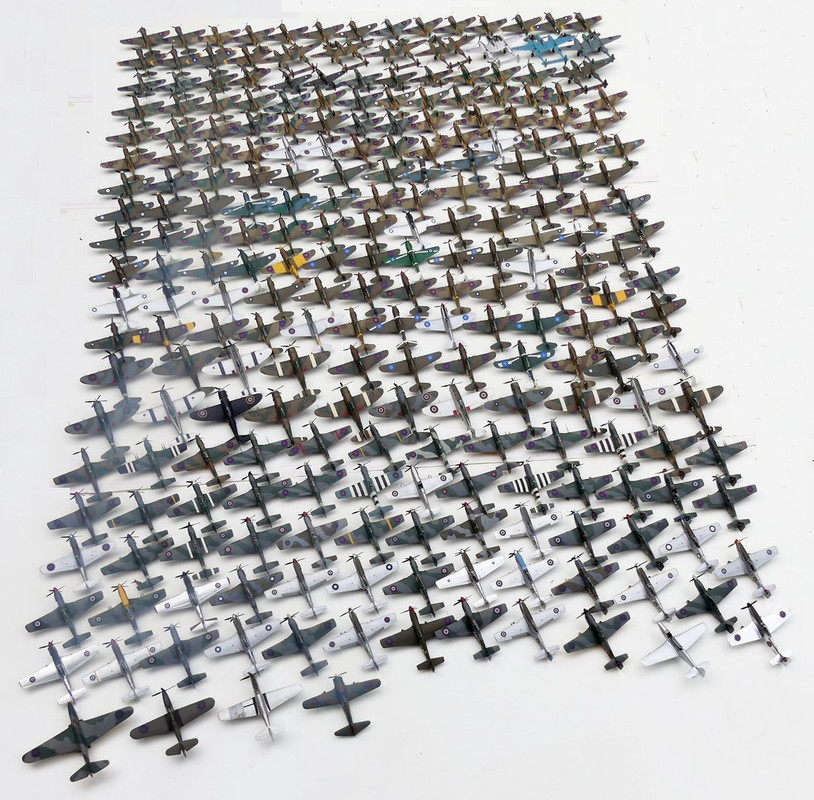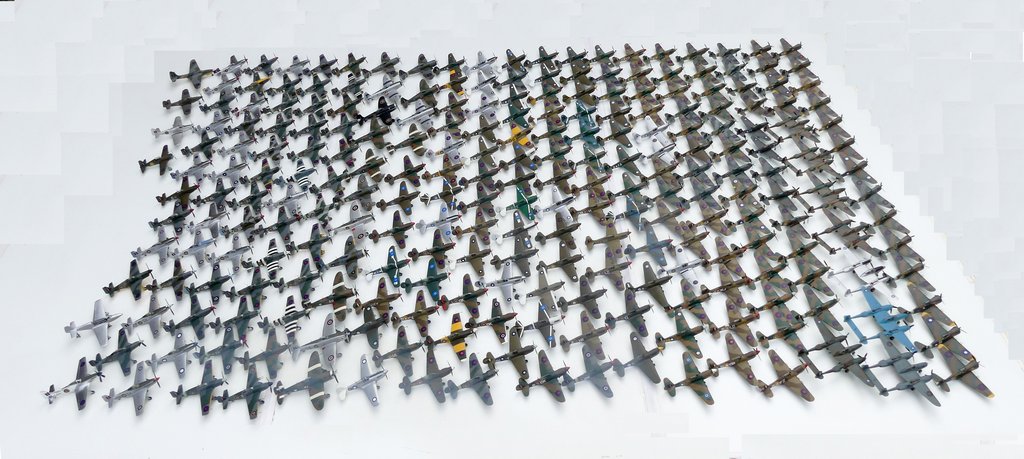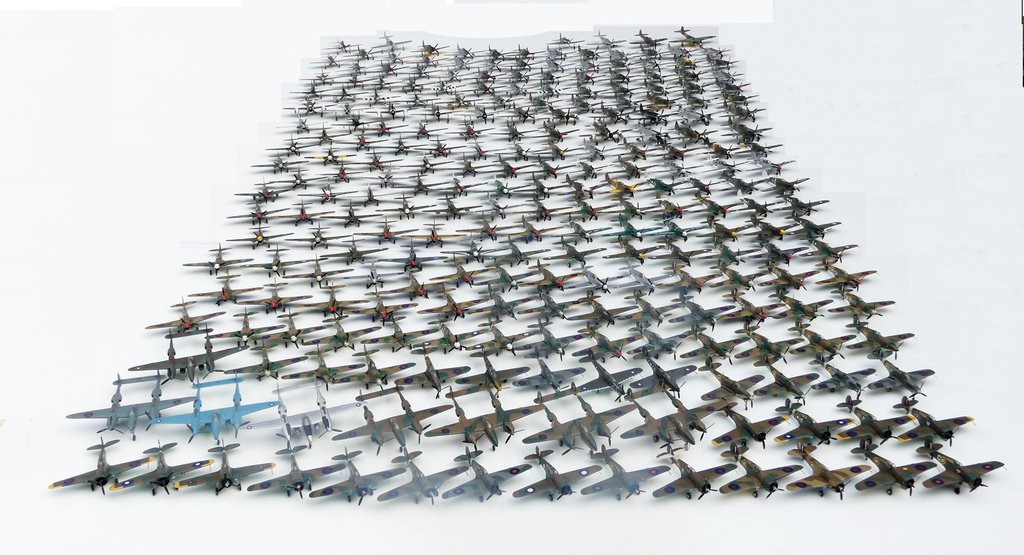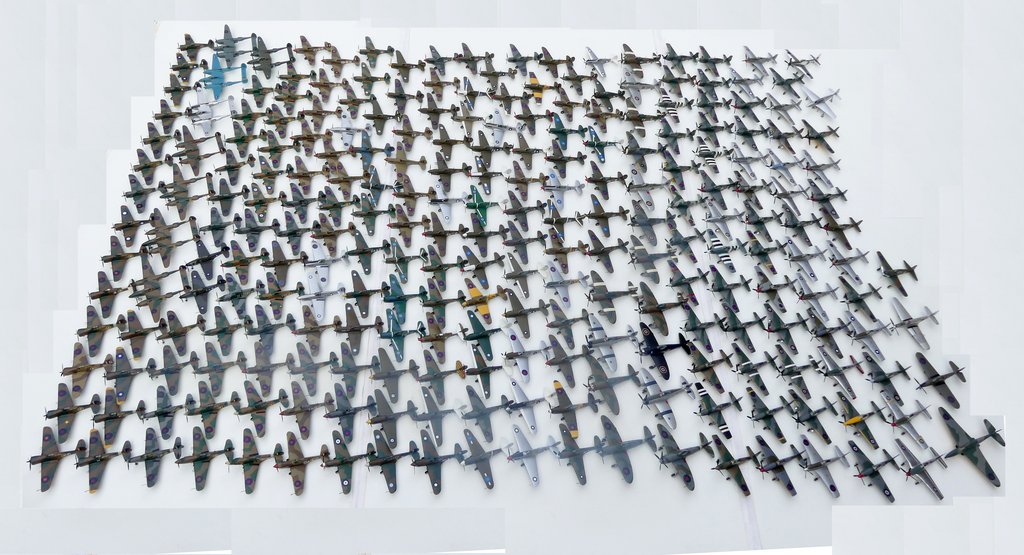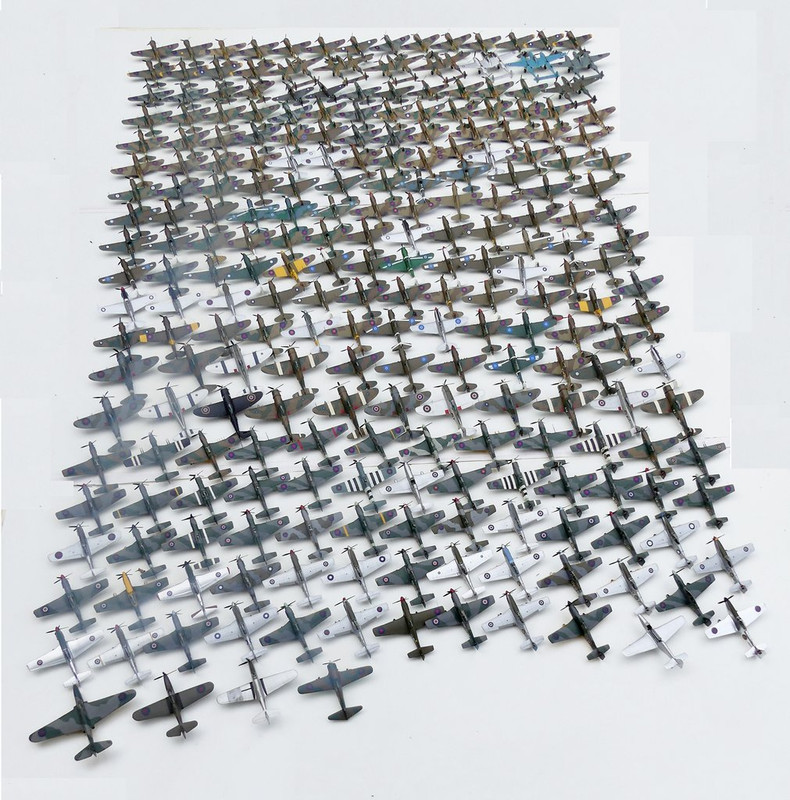 Here are the group final photos and a couple of them per aircraft type.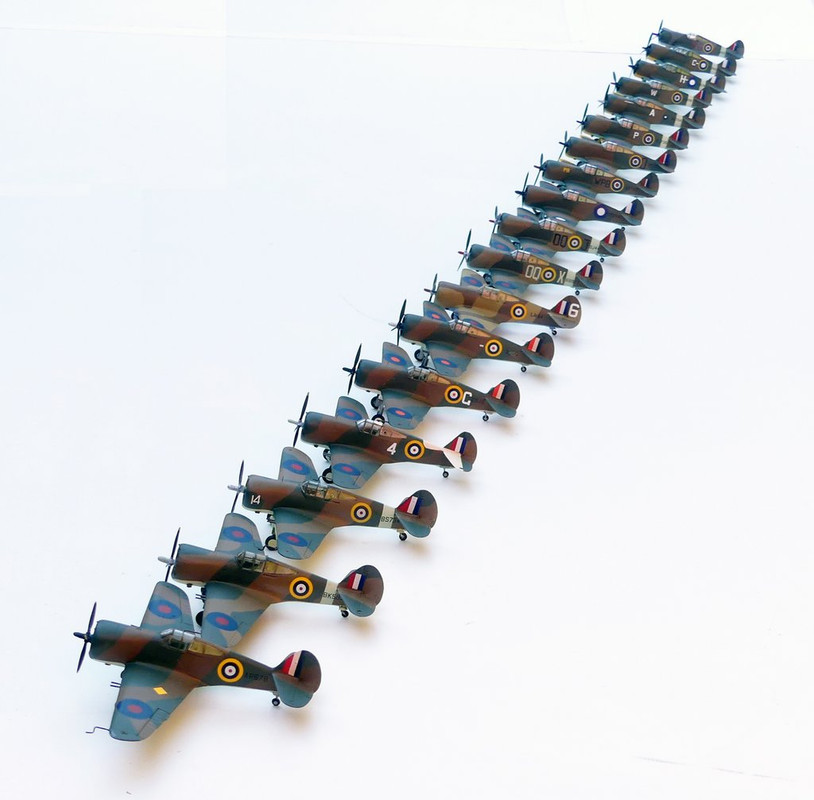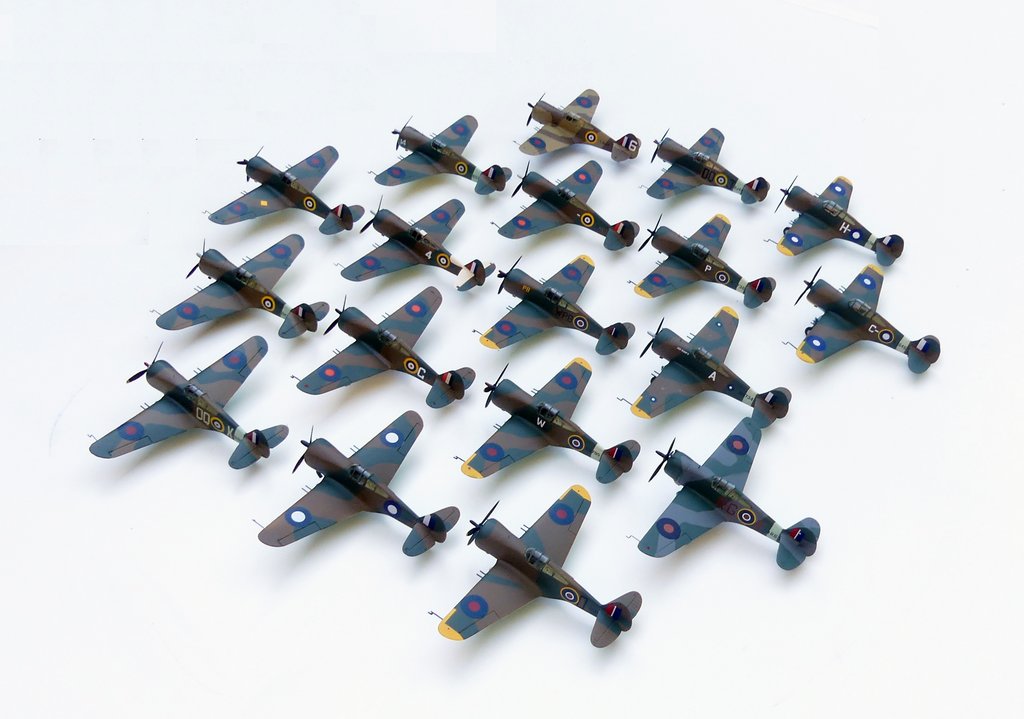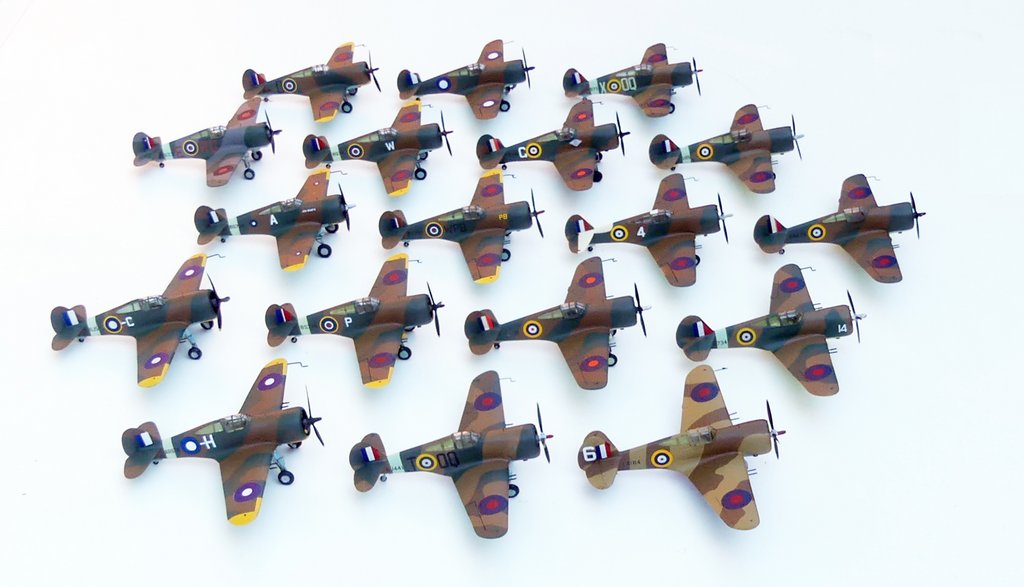 CURTISS P36 Mohawk RG-E / AR633 510 RAF
CURTISS P36 Mohawk OQ-J / BJ441 5 RAF Derek Wicks late 1942 Dum Dum
CURTISS P36 Mohawk OQ-X / BB975 5 RAF
CURTISS P36 Mohawk 14 / BS734 ATA 1940/1941 UK
CURTISS P36 Mohawk 4 / AX891 Takoradi route
CURTISS P36 Mohawk LA164 151 OTU Risalpur
HINDUSTAN AERONAUTICS LIMITED P36 Mohawk DR764
CURTISS P36 Mohawk BK585 11-ene-40 AAE&E
CURTISS P36 Mohawk AR678 AAE&E
CURTISS P36 Mohawk 2508 3 SAAF Nakuru Kenia
CURTISS P36 Mohawk WPB / BS790 169 Sqn Ldr W Pritt Brown late 1942 Agartala, India
CURTISS P36 Mohawk W / BS975 155 early 1943
CURTISS P36 Mohawk P / BS736 Late 1943 Chittagong
CURTISS P36 Mohawk D / BB977 early 1943
CURTISS P36 Mohawk G / 2540 6 SAAF 1942 Durban
CURTISS P36 Mohawk A / BS734 155 1943
CURTISS P36 Mohawk C / BJ545 155 Sqn Ldr Jeffries 1943 Imphal, India
CURTISS P36 Mohawk H / AR674 155 Late 1943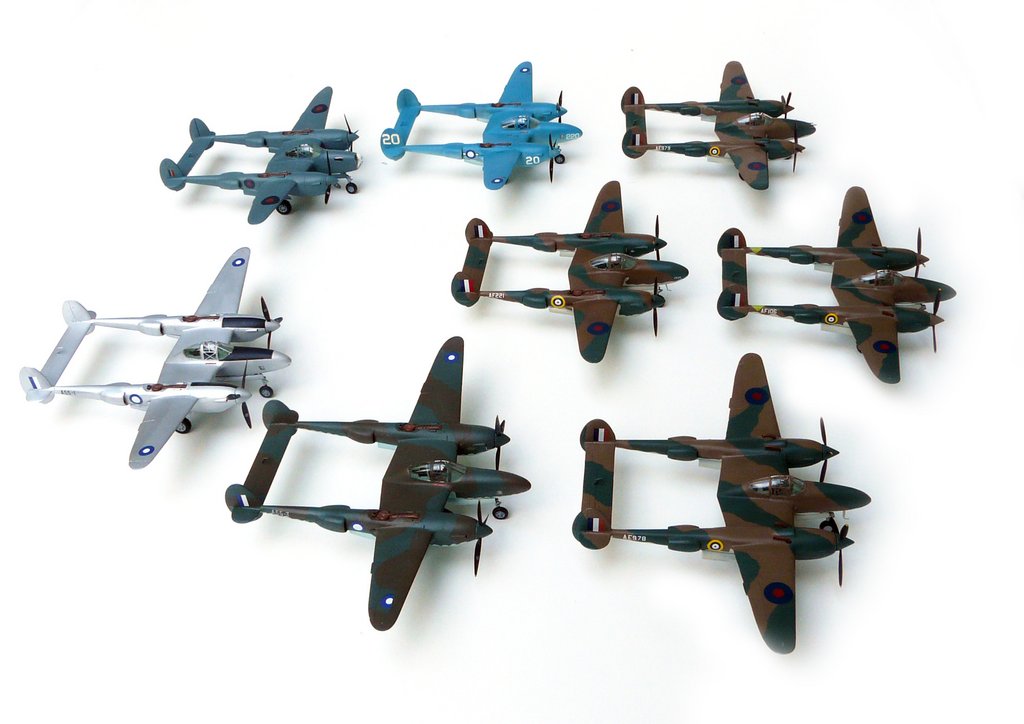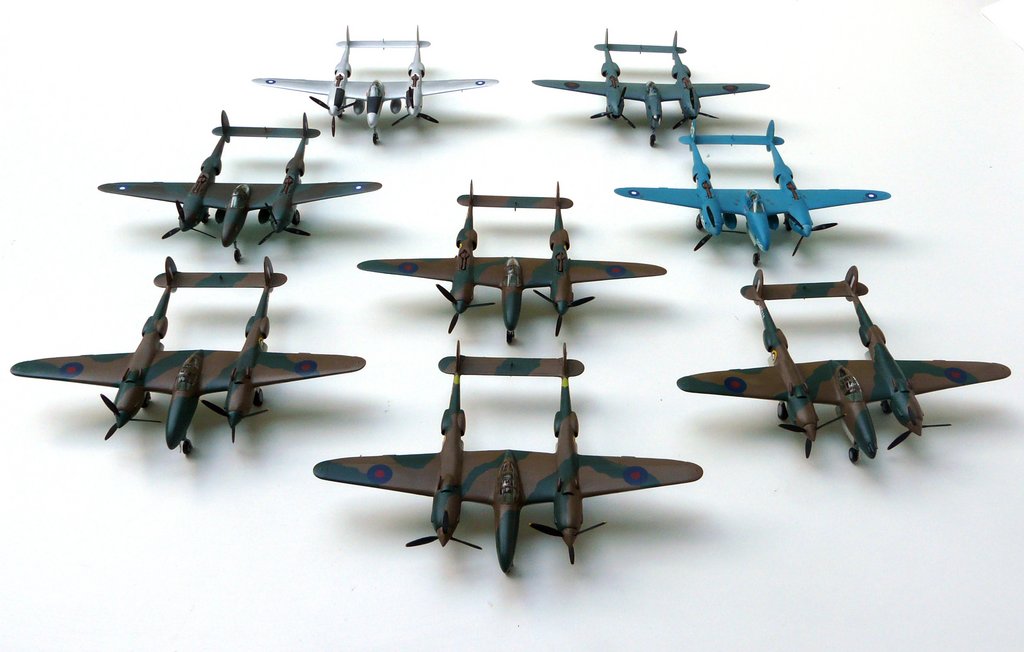 LOCKHEED P38 Lightning 41-2220 75 Sqn RAAF late 1943 Ataipe NG
LOCKHEED P38 Lightning A55-1- EX USAAF 41-2158 1 PRU December 1942 Coomalie Creek, NT.
LOCKHEED P38 Lightning A55-3 - EX USAAF 41-2122) 1 PRU Batchelor
LOCKHEED P38 Lightning AF221 15/04/1942 Flight test Building 304
LOCKHEED P38 Lightning 44-23517 N° 5 Group, N°54 Base Air Cdre Sharp's personal aircraft September 1944 Coningsby
LOCKHEED P38 Lightning AE978 1942 Manufacturer's Factory in California
LOCKHEED P38 Lightning AE979 1942 Manufacturer's Factory in California
LOCKHEED P38 Lightning AF106 June 1942 AAEE Boscombe Down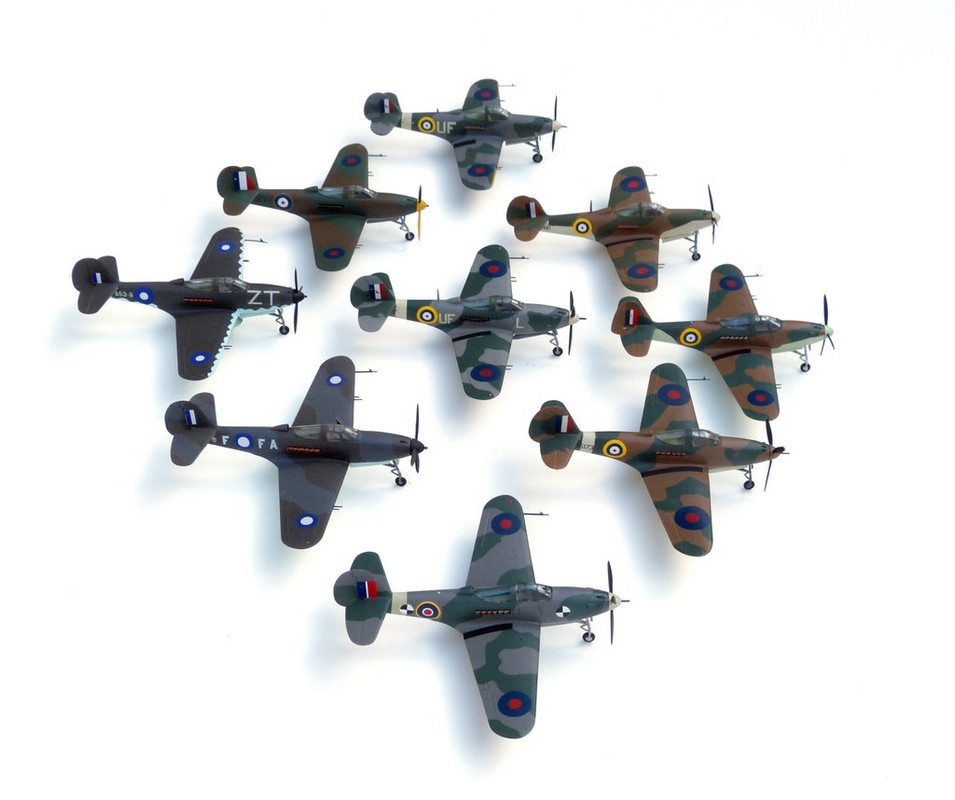 BELL P39 Airacobra AH621 EEUU 1941 On flight trials prior to delivery to UK
BELL P39 Airacobra UF - AH576 601 Uk 07/09/1941 Duxford
BELL P39 Airacobra UF/L - AH589 601 Uk August 1941 Duxford
BELL P39 Airacobra TZ - A53-9 23 RAAF late 1943
BELL P39 Airacobra FA/F - A53-6 85 RAAF August 1943
BELL P39 Airacobra A53-1 24 RAAF July 1942 2 Aircraft Park at Bankstown
BELL P39 Airacobra DS173 Uk
BELL P39 Airacobra AH571 --- which was tested in USA with a different rudder
BELL P39 Airacobra AH574 --- Capt Eric Brown's 'Cobra used for carried-deck landing trails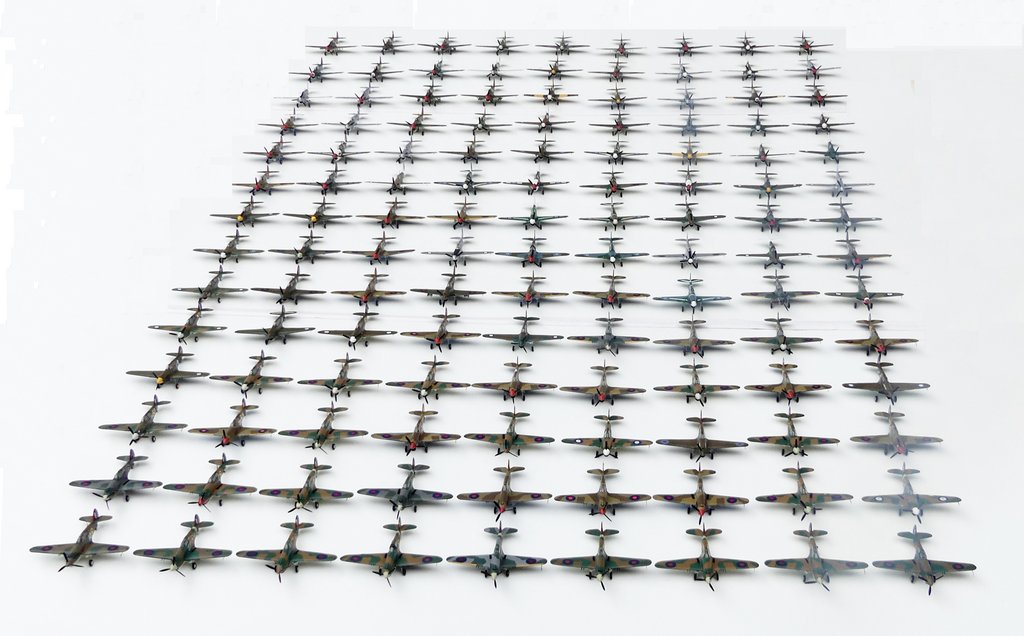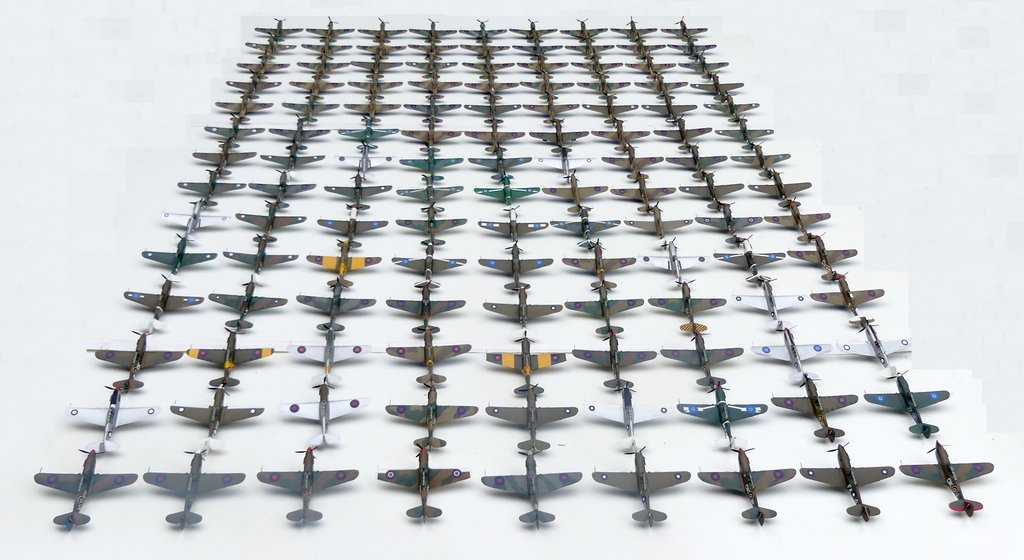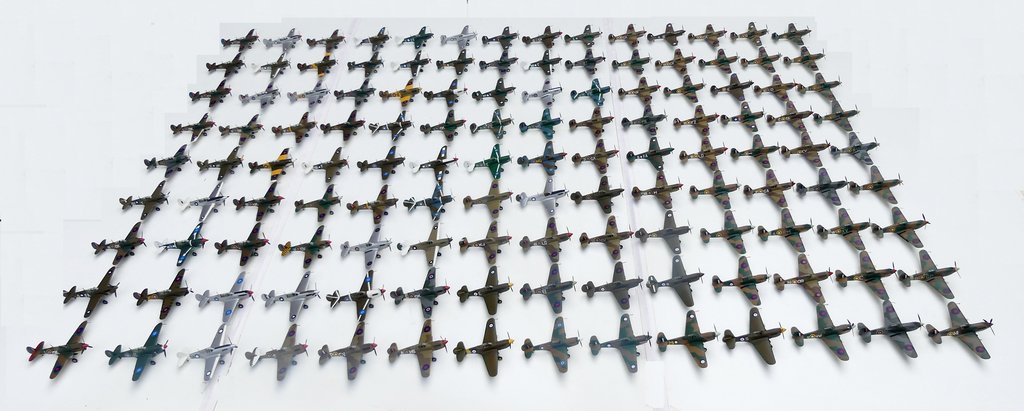 CURTISS P40 Tomahawk BK853 AAE&E 14916 UK
CURTISS P40 Tomahawk AH767 400 RCAF UK
CURTISS P40 Tomahawk AH771 400 RCAF 15250 UK
CURTISS P40 Tomahawk AH860 26 1941 Gravesend
CURTISS P40 Tomahawk AH973 1940
CURTISS P40 Tomahawk AH893 26 June/July 1941 UK
CURTISS P40 Tomahawk AH903 414 RCAF UK
CURTISS P40 Tomahawk AH895 400 RCAF 15189 UK
CURTISS P40 Tomahawk AH899 1683 Bomber defense Training Flight 16193 Market Harborough
CURTISS P40 Tomahawk AH852 414 RCAF 15766 UK
CURTISS P40 Tomahawk AK184 1943-1944 at Hamble, Hampshire
CURTISS P40 Tomahawk AH830 26 UK
CURTISS P40 Tomahawk AH945 2 RAF 15220
CURTISS P40 Tomahawk AK490 septembre 1941 Amriya
CURTISS P40 Tomahawk AK431 73 OTU 1942 Libia
CURTISS P40 Tomahawk AN311 2 SAAF 15281
CURTISS P40 Tomahawk AK438 3 RAAF Squadron 15311
CURTISS P40 Tomahawk Unknown 71 OTU Gordon's Tree Sudan
CURTISS P40 Tomahawk AK122 1686 FLT 1944
CURTISS P40 Tomahawk AK367 septembre 1941 Fayid Airfield
CURTISS P40 Kittyhawk 1052 111 Squadron RCAF May 2 to June 12, 1943 Umnak Island
CURTISS P40 Kittyhawk AK857 118 Squadron RCAF October 18, 1942 but not before June 21, 1942 Annette Island, Alaska
CURTISS P40 Kittyhawk AL229 AAE&E 15432 Uk
CURTISS P40 Kittyhawk AK571 1940
CURTISS P40 Kittyhawk AL194 111 Squadron RCAF 15815 Fort Greely, Kodiak Island, Alaska
CURTISS P40 Kittyhawk ET604 BOC (brought on Charge) 15462 RNZAF Station Hobsonville
CURTISS P40 Kittyhawk NZ3008 After her assignment to 2 OTU/14 Squadron
CURTISS P40 Kittyhawk A29-82
CURTISS P40 Kittyhawk 1076
CURTISS P40 Kittyhawk 1057 132 1943 Canada
CURTISS P40 Kittyhawk AK673 2 Februrary 1942 Gazala
CURTISS P40 Kittyhawk AK739 94 15420
CURTISS P40 Kittyhawk AK919 250 Sqdn. Ldr M.T. Judd 15554
CURTISS P40 Kittyhawk AK961 3 RAAF Squadron 1942 Amartya, Egipt
CURTISS P40 Kittyhawk ET611 15523 North Africa
CURTISS P40 Kittyhawk ET790 112 RAF Sqdn. Ldr Billy Drake 15523 El Daba
CURTISS P40 Kittyhawk AK886 450 RAAF late Jul 1942
CURTISS P40 Kittyhawk AK702 4 SAAF F/O W.P. Pictorius Feb and April 1943
CURTISS P40 Kittyhawk AK840 2 SAAF Jul/Aug 1942
CURTISS P40 Kittyhawk A29-118 82 Squadron late 1943 Bankstown
CURTISS P40 Kittyhawk ET953 3 RAAF Squadron
CURTISS P40 Kittyhawk A29-75 76 Squadron
CURTISS P40 Kittyhawk A29-78 16th Aug 1942
CURTISS P40 Kittyhawk A29-85 2 OTU 16438 Mildura
CURTISS P40 Kittyhawk A29-133 82 Squadron 15980 Bankstown
CURTISS P40 Kittyhawk 729 1944
CURTISS P40 Kittyhawk NZ3038 15 1943 Howick
CURTISS P40 Kittyhawk ET789 112 RAF
CURTISS P40 Kittyhawk 1071 14 Squadron summer of 1943 Umnak Island
CURTISS P40 Kittyhawk AK815 118 Squadron RCAF October 18, 1942 but not before June 21, 1942 Annette Island, Alaska
CURTISS P40 Kittyhawk A29-83 2 OTU
CURTISS P40 Kittyhawk A29-148 76 Squadron Flt John Meehan 15585
CURTISS P40 Kittyhawk ET840
CURTISS P40 Kittyhawk NZ3094 (Ex 68th Pursuit Squadron USAAF) 2 Servicing Unit (or FMU)
CURTISS P40 Kittyhawk A29-129 2 OTU 1942
CURTISS P40 Kittyhawk NZ3043 2 OTU 16072
CURTISS P40 Kittyhawk NZ3027 10 January 1944. Ohakea
CURTISS P40 Kittyhawk NZ3036
CURTISS P40 Kittyhawk A29-97 75 RAAF
CURTISS P40 Kittyhawk FL220 15554 Uk
CURTISS P40 Kittyhawk FL234 260 SQN
CURTISS P40 Kittyhawk 245951 111 Squadron RCAF summer/ fall of 1942 Amchitka Island
CURTISS P40 Kittyhawk 245945 111 Squadron RCAF 15587 Elmendorf Air Base
CURTISS P40 Kittyhawk 246004 111 Squadron RCAF summer/ fall of 1942 Amchitka Island
CURTISS P40 Kittyhawk 245954 111 Squadron RCAF summer/ fall of 1942 Amchitka Island
CURTISS P40 Kittyhawk FL891
CURTISS P40 Kittyhawk EV322 3 RAAF Squadron
CURTISS P40 Kittyhawk FR241 250 SQN
CURTISS P40 Kittyhawk EV421 2 SAAF
CURTISS P40 Kittyhawk FR338 Da
CURTISS P40 Kittyhawk NZ3050 Gunnery Training school 1944 Ohakea
CURTISS P40 Kittyhawk NZ3060 14 15858 Guadalcanal
CURTISS P40 Kittyhawk FR507 450 RAAF R.E.Bary 4th October 1943 Grottaglie Italy
CURTISS P40 Kittyhawk A29-182 77 Squadron 1943 New Guinea
CURTISS P40 Kittyhawk A29-302 86 Auguts 1943
CURTISS P40 Kittyhawk FS452 Takoradi
CURTISS P40 Kittyhawk FS490 3 RAAF Squadron WGCDR Brain Eaton Italy
CURTISS P40 Kittyhawk 837
CURTISS P40 Kittyhawk 851 early 1945 Dartmouth, Canada
CURTISS P40 Kittyhawk 831 132
CURTISS P40 Kittyhawk FR806 112 RAF
CURTISS P40 Kittyhawk A29-495 16681 Piva North
CURTISS P40 Kittyhawk 5055
CURTISS P40 Kittyhawk A29-323 76 Squadron 16163 Momote, Los negos
CURTISS P40 Kittyhawk A29-357 76 Squadron
CURTISS P40 Kittyhawk 855 133 1944 Patricia Bay
CURTISS P40 Kittyhawk FT859 450 RAAF S/Ldr. Jack Doyle 1945 Fano
CURTISS P40 Kittyhawk A29-412 5 squadron 16681 Piva
CURTISS P40 Kittyhawk NZ3121 4 Servicing unit Ondonga, New Georgia
CURTISS P40 Kittyhawk Unknown No. 4 (F) OTU June 1944 Ardmore
CURTISS P40 Kittyhawk Unknown No. 4 (F) OTU June 1944 Ardmore
CURTISS P40 Kittyhawk Unknown No. 4 (F) OTU June 1944 Ardmore
CURTISS P40 Kittyhawk NZ3067 67
CURTISS P40 Kittyhawk NZ3070 14 RNZAF Station, Whenuapa
CURTISS P40 Kittyhawk NZ3118 14 15888 Kukum Field, Gudalacanal
CURTISS P40 Kittyhawk Uknown 75 Squadron
CURTISS P40 Kittyhawk FT853 5 Refresher Flying Unit
CURTISS P40 Kittyhawk 877 132 Western Air Command RCAF early 1944 Tofino, British Columbia
CURTISS P40 Kittyhawk A29-915 82 Squadron F/Lt F,Schaaf 16681 Labuan
CURTISS P40 Kittyhawk A29-531 2 OTU 1945 Oakey
CURTISS P40 Kittyhawk A29-650
CURTISS P40 Kittyhawk A29-1208 3 AD 1945 Amberley
CURTISS P40 Kittyhawk 867 5 OTU RCAF late 1944 Boundary Bay, British Columbia
CURTISS P40 Kittyhawk FT943 450 RAAF F. Lt. Ray Goldberg Feb. 1944 Cutella
CURTISS P40 Kittyhawk FX594 Uk
CURTISS P40 Kittyhawk A29-1005 75 Squadron 1945 Circa
CURTISS P40 Kittyhawk A29-1140 76 Squadron 1945
CURTISS P40 Kittyhawk A29-806 77 Squadron 1944
CURTISS P40 Kittyhawk A29-558 16438 Morotai
CURTISS P40 Kittyhawk FX515 450 RAAF May. 1944 San Angelo
CURTISS P40 Kittyhawk FT928 450 RAAF S/Ldr. Jack Doyle 1945 Cervia
CURTISS P40 Kittyhawk FT928 450 RAAF S/Ldr. Jack Doyle 1945 Cervia
CURTISS P40 Kittyhawk FX815 450 RAAF
CURTISS P40 Kittyhawk 5077 11 OTU 24-3-44 Isipingo
CURTISS P40 Kittyhawk 5067 11 OTU 24-3-44 Isipingo
CURTISS P40 Kittyhawk FX666 3 RAAF Squadron late 1944
CURTISS P40 Kittyhawk FX660 3 RAAF Squadron late 1944
CURTISS P40 Kittyhawk 5092 A-Flight at AFS Waterkloof in Pretoria
CURTISS P40 Kittyhawk 5111
CURTISS P40 Kittyhawk NZ3283 4 FOTU 1945 New Zealand
CURTISS P40 Kittyhawk FX543 450 RAAF 16011
CURTISS P40 Kittyhawk Unknown 11 OTU
CURTISS P40 Kittyhawk NZ3253 4 FOTU
CURTISS P40 Kittyhawk NZ3267 1945 Ardmore
CURTISS P40 Kittyhawk Unknown 7 Air Depot 16484
CURTISS P40 Kittyhawk FX559 239 WG HQ HQ Colonel L. A. Laurie Wilmot v Cutella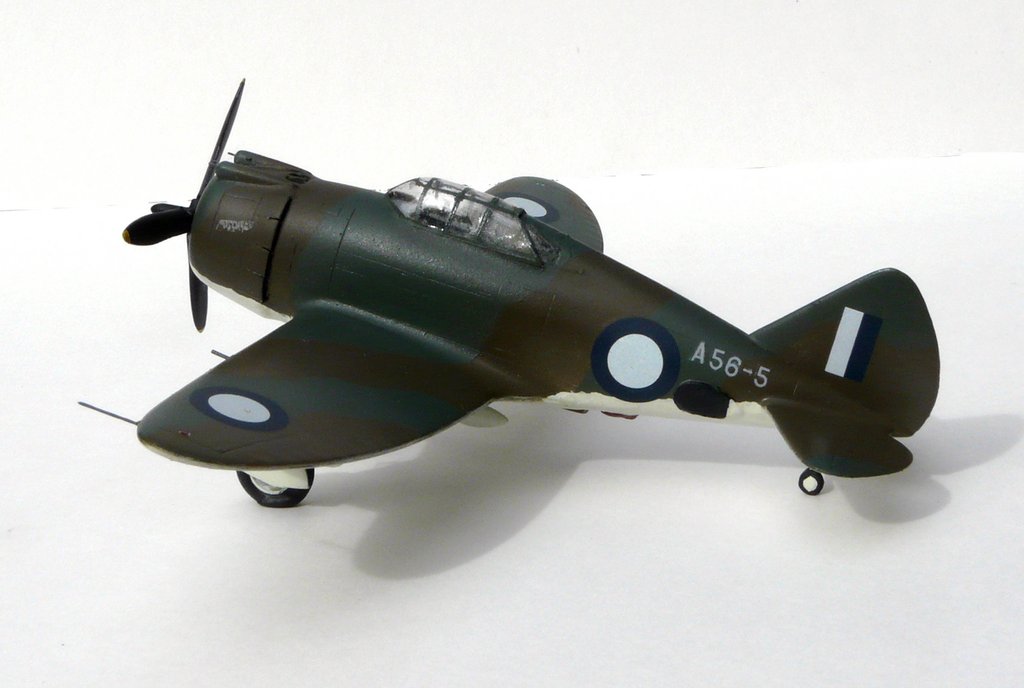 REPUBLIC P43 Lancer A56-5 (Mischief) N° 1 PRU December 1942 Coomalie, Australia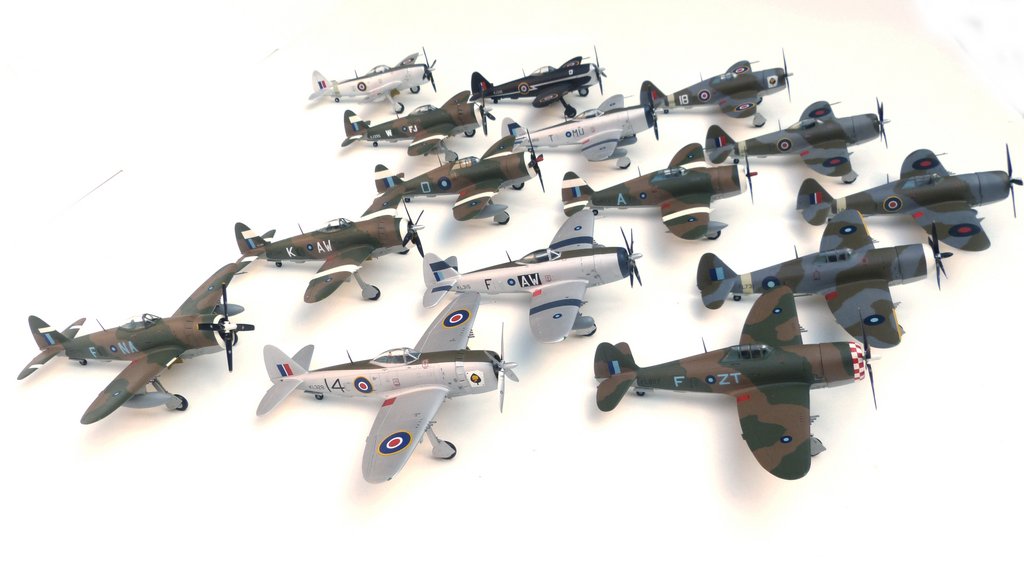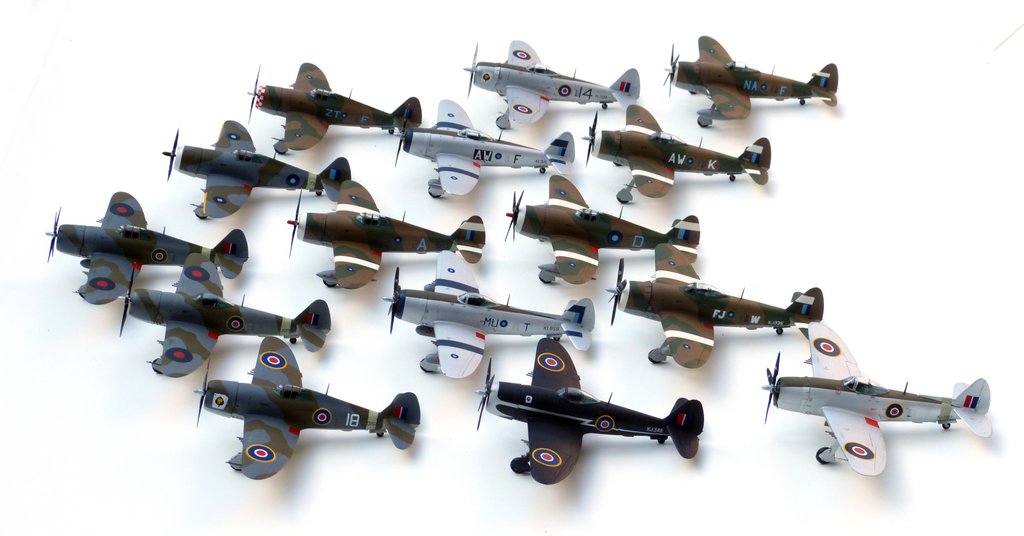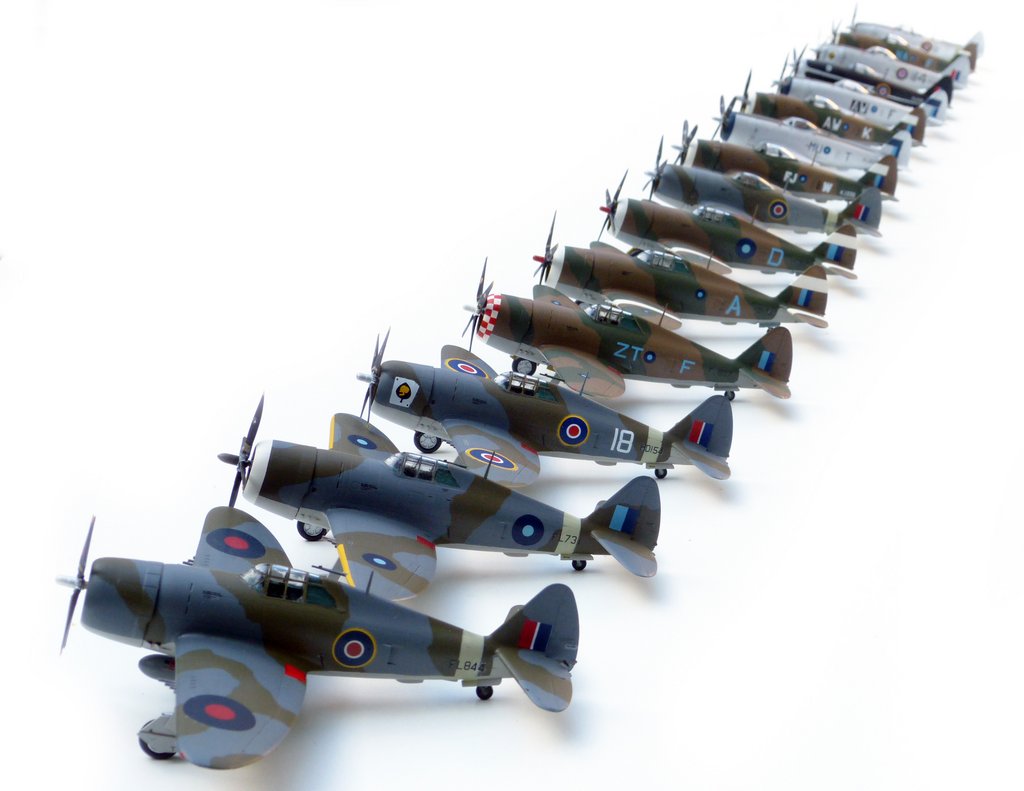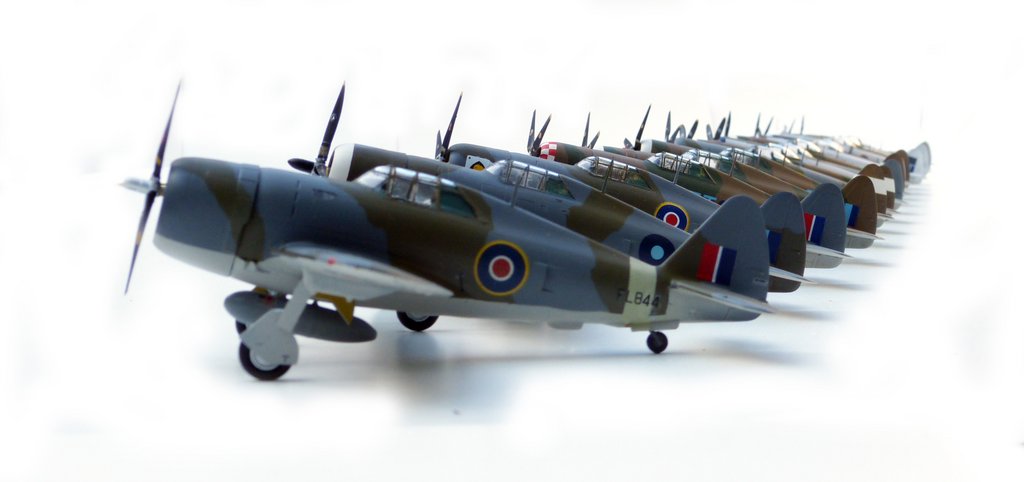 REPUBLIC P47 Thunderbolt FL844 --- --- December 1944 AA&EE Boscombe Down
REPUBLIC P47 Thunderbolt J299 --- --- December 1944 AA&EE Boscombe Down
REPUBLIC P47 Thunderbolt KJ348 73 OTU Grp. Captain F. R. Carey 1945 Fayid, Egipto
REPUBLIC P47 Thunderbolt KL887 --- --- 1947 Lichfield
REPUBLIC P47 Thunderbolt FL731 --- --- 1944 Air Fighting Trying Unit, Amarda Road
REPUBLIC P47 Thunderbolt D - HB982 135 --- December 1944
REPUBLIC P47 Thunderbolt A - HD173 135 --- December 1944
REPUBLIC P47 Thunderbolt 18 HD154 73 OTU --- Fayid, Egipto
REPUBLIC P47 Thunderbolt AW/K -KJ345 42 ---
REPUBLIC P47 Thunderbolt KL328 73 OTU Sqn. Ldr. Nobby Clarke Fayid, Egipto
REPUBLIC P47 Thunderbolt FJ/W - KJ335 261 --- Took part Fort Dufferin Attack
REPUBLIC P47 Thunderbolt NA/F - HD295 146 --- October 1944 Kumbhirgram
REPUBLIC P47 Thunderbolt ZT/F FL807
REPUBLIC P47 Thunderbolt AW/F - KL315
REPUBLIC P47 Thunderbolt MU/T - KL859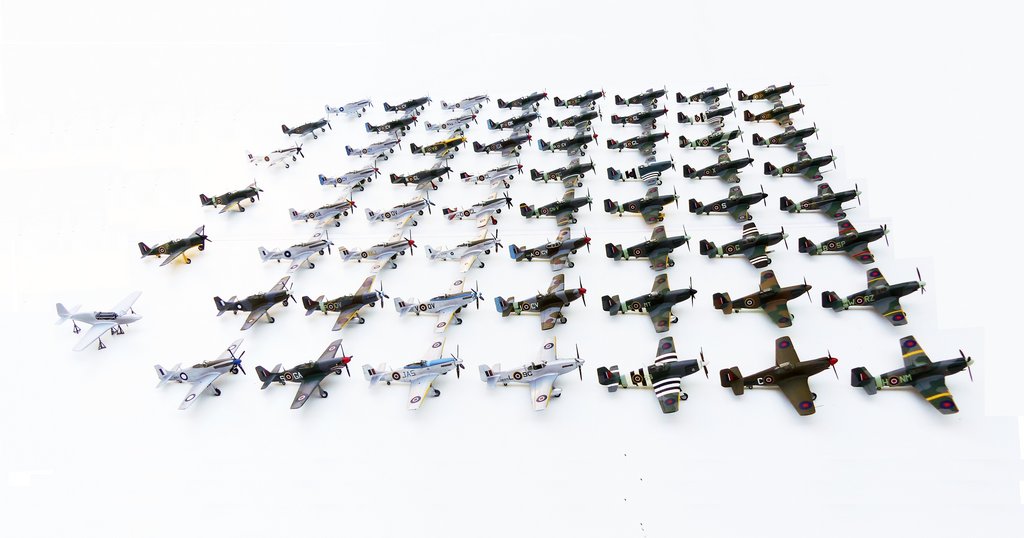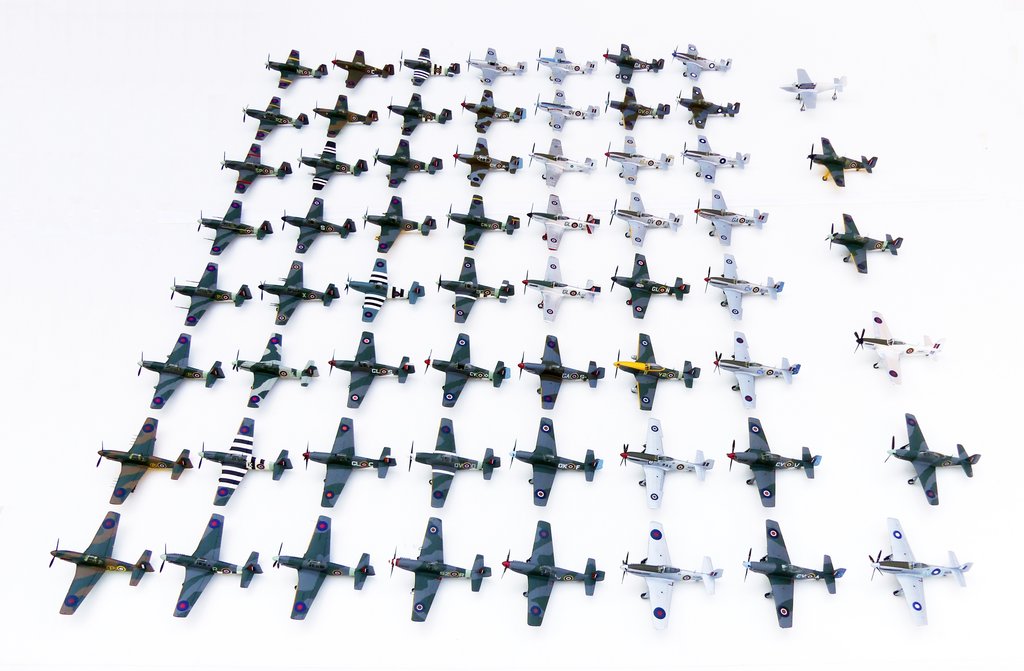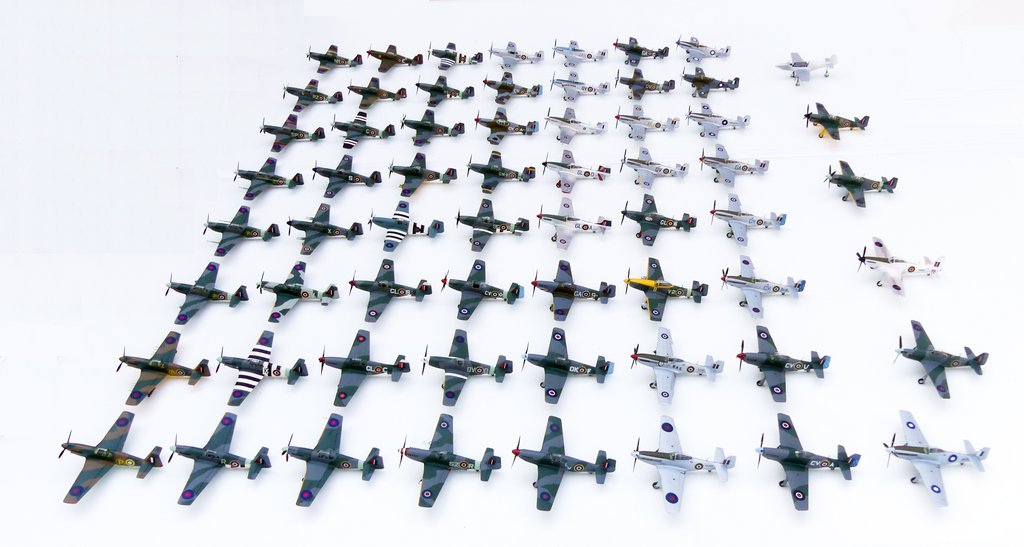 NORTH AMERICAN A36 Apache EW998 March 1943 A&AEE
NORTH AMERICAN A36 Apache C / HK944 1437 Strategic Reconnaissance Flight nov-43 Foggia, Italy
NORTH AMERICAN P51 Mustang AG351 9 February 1942 Air Fighting Development Unit (A.F.D.U.) A&AEE
NORTH AMERICAN P51 Mustang AG357/G March 1943 A&AEE
NORTH AMERICAN P51 Mustang AM106 Boscombe Down
NORTH AMERICAN P51 Mustang AM106 Boscombe Down
NORTH AMERICAN P51 Mustang AM106 Boscombe Down
NORTH AMERICAN P51 Mustang RZ-W / AG645 241 RAF November 1942 Bottisham
NORTH AMERICAN P51 Mustang NM-H / AM137 268 RAF July 25, 1942
NORTH AMERICAN P51 Mustang R / AL973 168 RAF August 1944
NORTH AMERICAN P51 Mustang V / AM177 241 RAF 1942 Bottisham
NORTH AMERICAN P51 Mustang X / code unknown August 1944 France
NORTH AMERICAN P51 Mustang SP/B - AG528 400 RCAF
NORTH AMERICAN P51 Mustang G / FD546 268 RAF Operation Starkey markings 9 September 1943 Odiham
NORTH AMERICAN P51 Mustang X / FD535 268 RAF January 1945 Gilze Rijen
NORTH AMERICAN P51 Mustang FR901 Summer 1943 Air Service Training
NORTH AMERICAN P51 Mustang S / FR908 268 RAF January 1945
NORTH AMERICAN P51 Mustang GL-C / KH610 5 SAAF 23/04/1945
NORTH AMERICAN P51 Mustang GL-S / KZ187 5 SAAF 1944 Cervia, Italy
NORTH AMERICAN P51 Mustang FX952 541 RAF
NORTH AMERICAN P51 Mustang FX893 March 1944 AAE&E
NORTH AMERICAN P51 Mustang FZ103 April 1944 AAE&E
NORTH AMERICAN P51 Mustang FB226 122 RAF October 1944 Andrews field
NORTH AMERICAN P51 Mustang SS / FZ152 133 Polish June 1944 Colham
NORTH AMERICAN P51 Mustang SZ-R / FB181 316 Polish Spring 1945 Andrews field
NORTH AMERICAN P51 Mustang QV-D / FB201 19 RAF June 1944
NORTH AMERICAN P51 Mustang 9G-S / KH495 441 RCAF 1945
NORTH AMERICAN P51 Mustang GN-V / KH427 249 RCAF 1944 Befernoi, Italy
NORTH AMERICAN P51 Mustang CV-J / KH616 3 RAAF Dec 1944. Fano
NORTH AMERICAN P51 Mustang CV-A / KH593 3 RAAF dic-44 Fano
NORTH AMERICAN P51 Mustang FB128 CV- 3 RAAF 1945 Lavariano, Italy
NORTH AMERICAN P51 Mustang 9G-L / HB876 441 RCAF April 1945 Hawkinge
NORTH AMERICAN P51 Mustang GA-S / FB328 112 RAF 1944 Italy
NORTH AMERICAN P51 Mustang LW / FB269 239 Fighter Bomber Wing, jun-44 Falerium, Italy
NORTH AMERICAN P51 Mustang OK-F / FB244 450 RAAF Lavariano, Italy
NORTH AMERICAN P51 Mustang FR409 October 1944 A&AEE
NORTH AMERICAN P51 Mustang KN987
NORTH AMERICAN P51 Mustang KM545 1945 India
NORTH AMERICAN P51 Mustang GL-O / KH814 5 SAAF may-45 Yugoslavia
NORTH AMERICAN P51 Mustang GL-A / KH798 5 SAAF
NORTH AMERICAN P51 Mustang JAS / KM232 James A Storrar may-45 Italy
NORTH AMERICAN P51 Mustang QV-V / KM272 19 RAF Lieutenant A. S. Doley abr-45 Peterhade, circa
NORTH AMERICAN P51 Mustang AL963
NORTH AMERICAN P51 Mustang AM208
NORTH AMERICAN P51 Mustang TK589 Uk
NORTH AMERICAN P51 Mustang BAE/KH745 239 Wing Group Captain Brian Eaton may-45 Lavariano, Italy
NORTH AMERICAN P51 Mustang GL-N/KH673 5 SAAF Lt Condon 26 April 1945 Circa Italy
NORTH AMERICAN P51 Mustang Y2-B/KH680 442 RCAF 1945 Hunsdon
NORTH AMERICAN P51 Mustang QV-F/KH818 19 may-45 Peterhade, Circa
NORTH AMERICAN P51 Mustang AK-J/KH861 213 may-45
NORTH AMERICAN P51 Mustang QP-V/KH655 19 may-44
NORTH AMERICAN P51 Mustang GA-S/KH774 112 1945 Italy
NORTH AMERICAN P51 Mustang A68-1001 Late 1944 Melburne
NORTH AMERICAN P51 Mustang CV-A/KH676 3 RAAF F LT A. Lane July 1945 Lavariano, Italy
NORTH AMERICAN P51 Mustang CV-W/KH755 3 RAAF Early 1945 Cervia, Italy
COMMONWEALTH P51 Mustang A68-1 may-45 Australia
NORTH AMERICAN P51 Mustang A68-565 84 RAAF 2AD Ferry Flight
NORTH AMERICAN P51 Mustang GA-W/KH745 112 1945 Italy
NORTH AMERICAN P51 Mustang SU/V - A68-751 76 RAAF Late 1945 Labuan
NORTH AMERICAN P51 Mustang CV/P - KH716 3 RAAF December 1944 Fano
NORTH AMERICAN P51 Mustang CV/K - KH723 3 RAAF 1945 Italy
NORTH AMERICAN Mock-up, albeit with a Merlin 61 temporarily installed AL960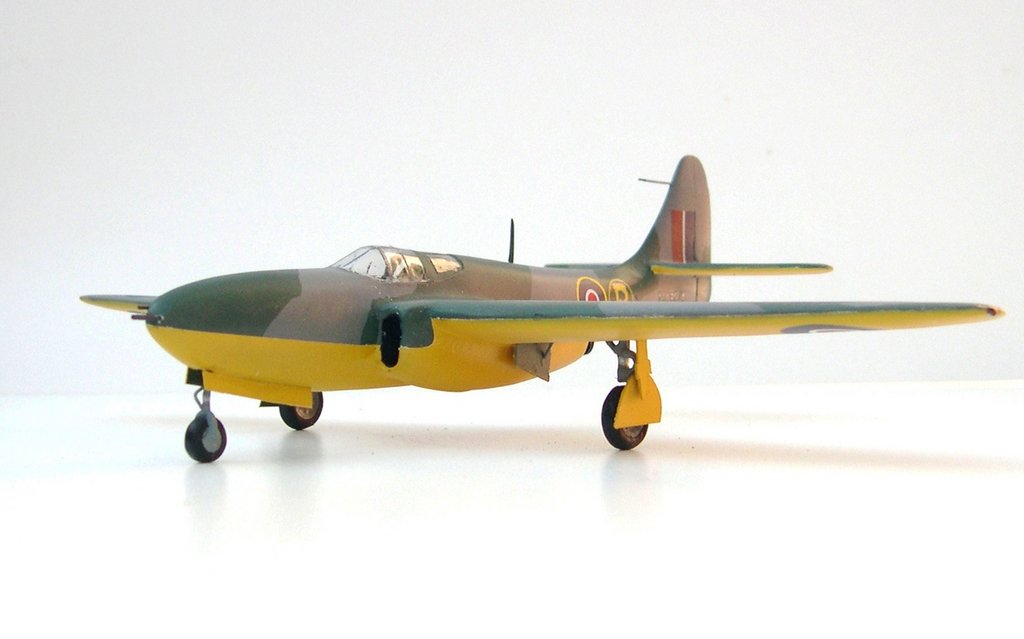 BELL P59 Airacomet PJ362/G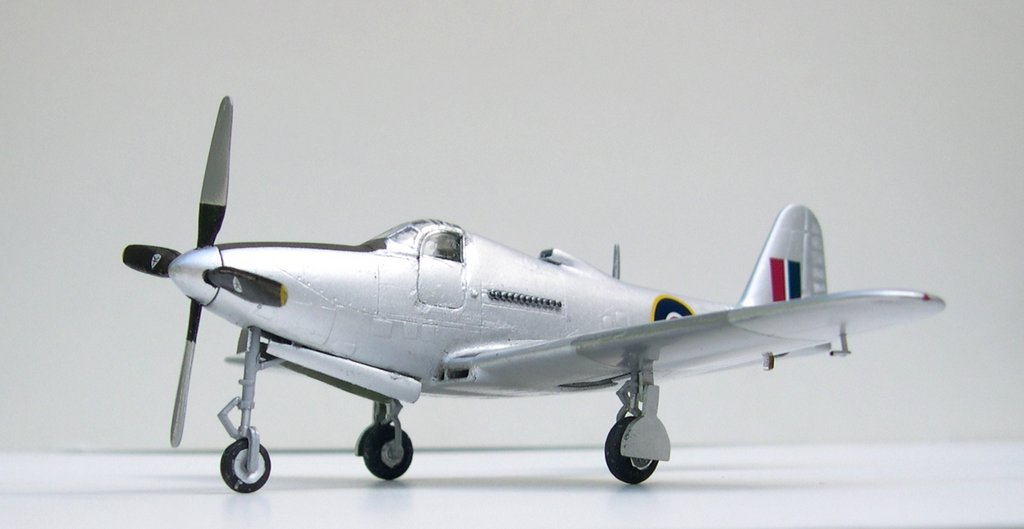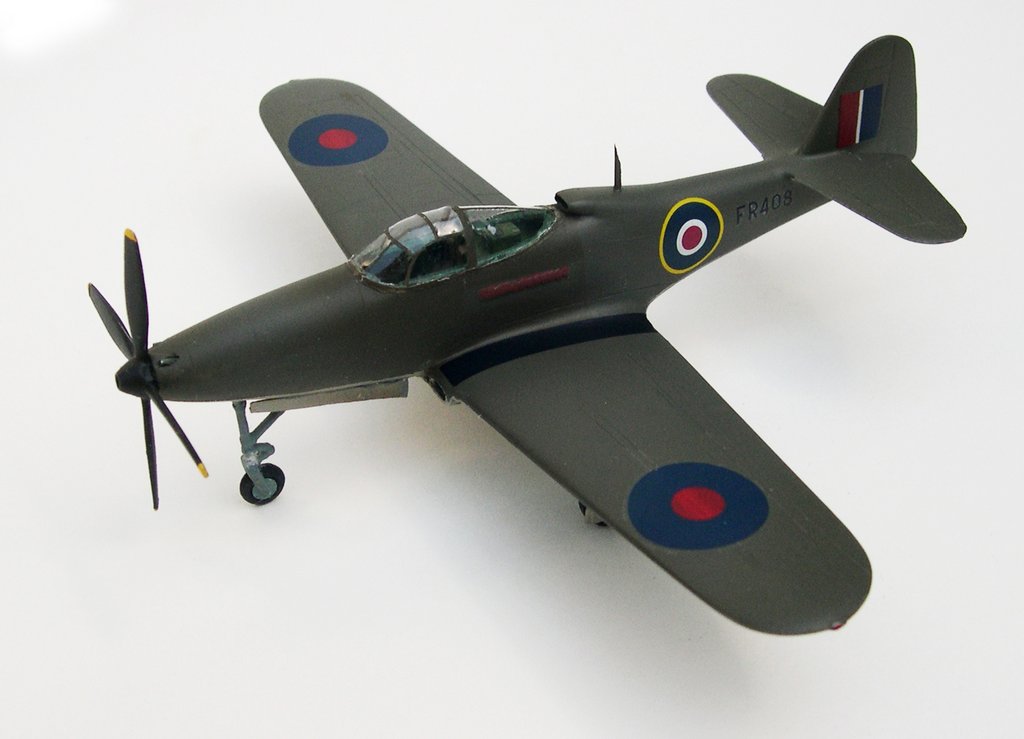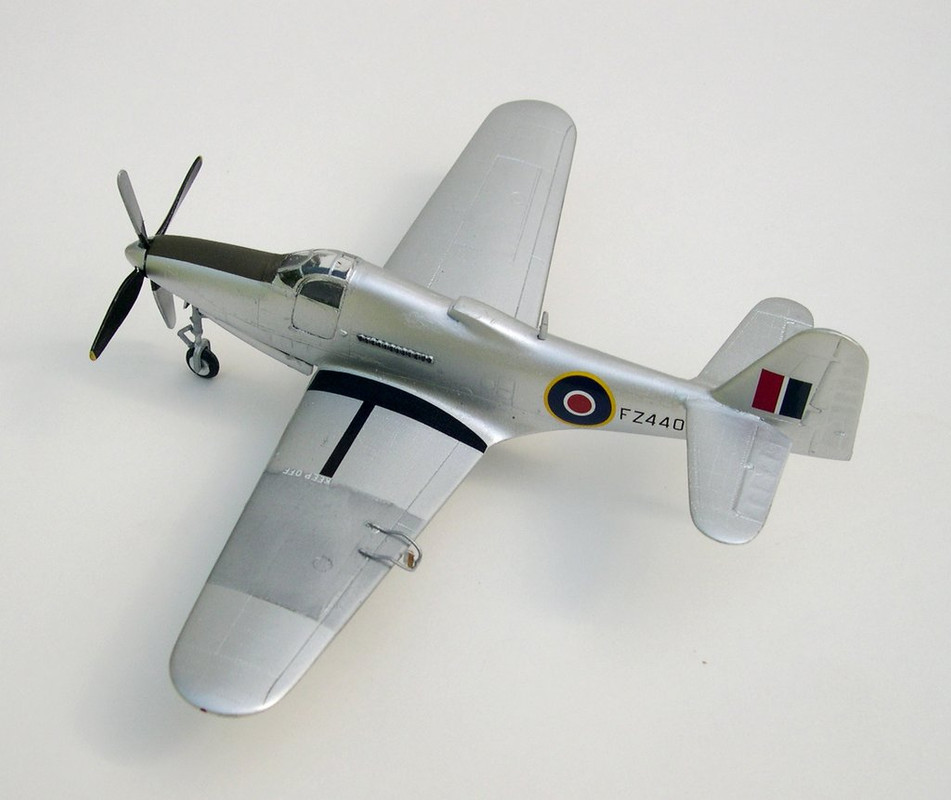 BELL P63 Kingcobra FR408 --- --- September 1944 On flight trials
BELL P63 Kingcobra FZ440 --- --- April 1945 On flight trials related with laminar flow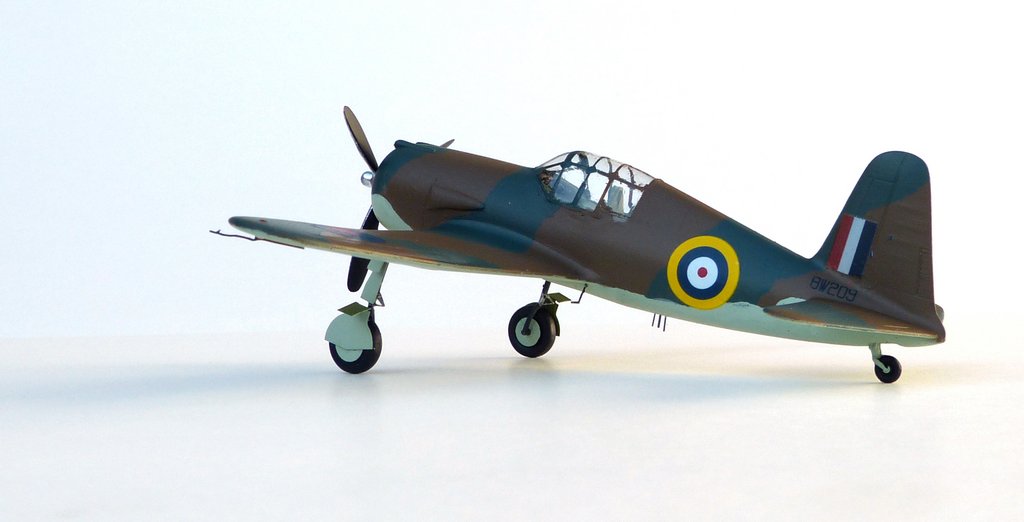 VULTEE P66 Vanguard BW209
Cheers
Santiago
---