AU-1 Corsair 1/48 Monogram conversion
Yet another installment of long ago modelling. A Chance Vought AU-1 Corsair built from the Monogram F4U-4 kit over 27 years ago! This model was built to compete in a local contest that had the 'Korean War' as a show theme. The AU-1 was chosen to be built rather than my pick, a B-29, because my then steady girl friend told me she liked the shape of the Corsair better. How could I go against that logic?!?
A few changes and improvements made included the removal of the chin intake, a taller canopy was stretched formed to cover a scratchbuilt cockpit, taller tailwheel, and the kit main gear tires widened by sawing them in half and sandwiching a disc of styrene in between.  The wings were 'metalized' by sanding off the 'raised ribs under fabric' detail, flaps cut out, the front rounded by gluing on pieces of sprue, sanded to shape and reattached in the lowered position.  The 20mm guns were inserted into shrouds made from  aluminum tubing.  Paint was mixed from whatever was in the paint rack and markings were pieced together from the scrap decal box.    
Still one of my favorite models this one is actually still displayed toward the front of the case at my Dad's. Hope you enjoy another look back into the past. Eric F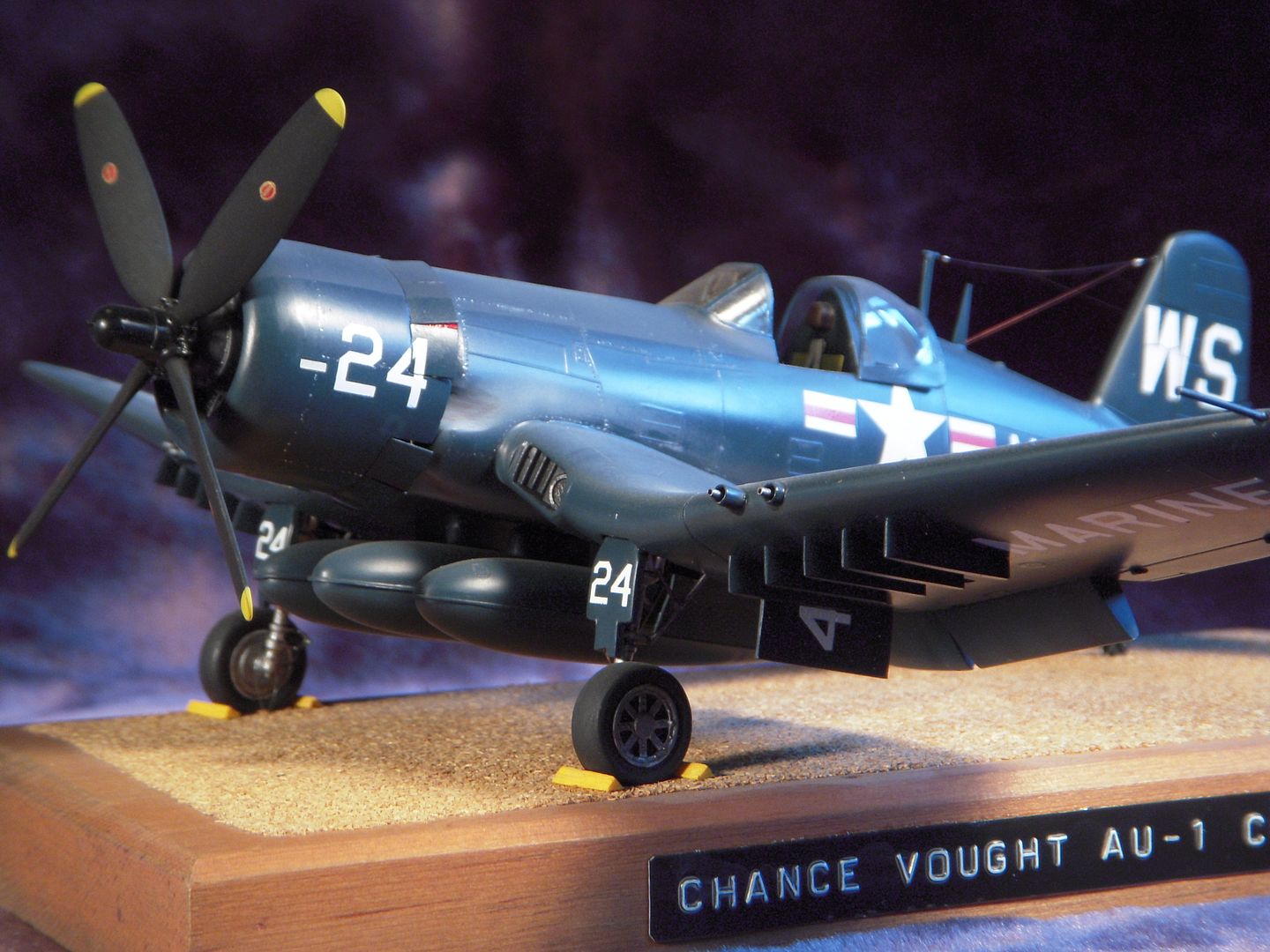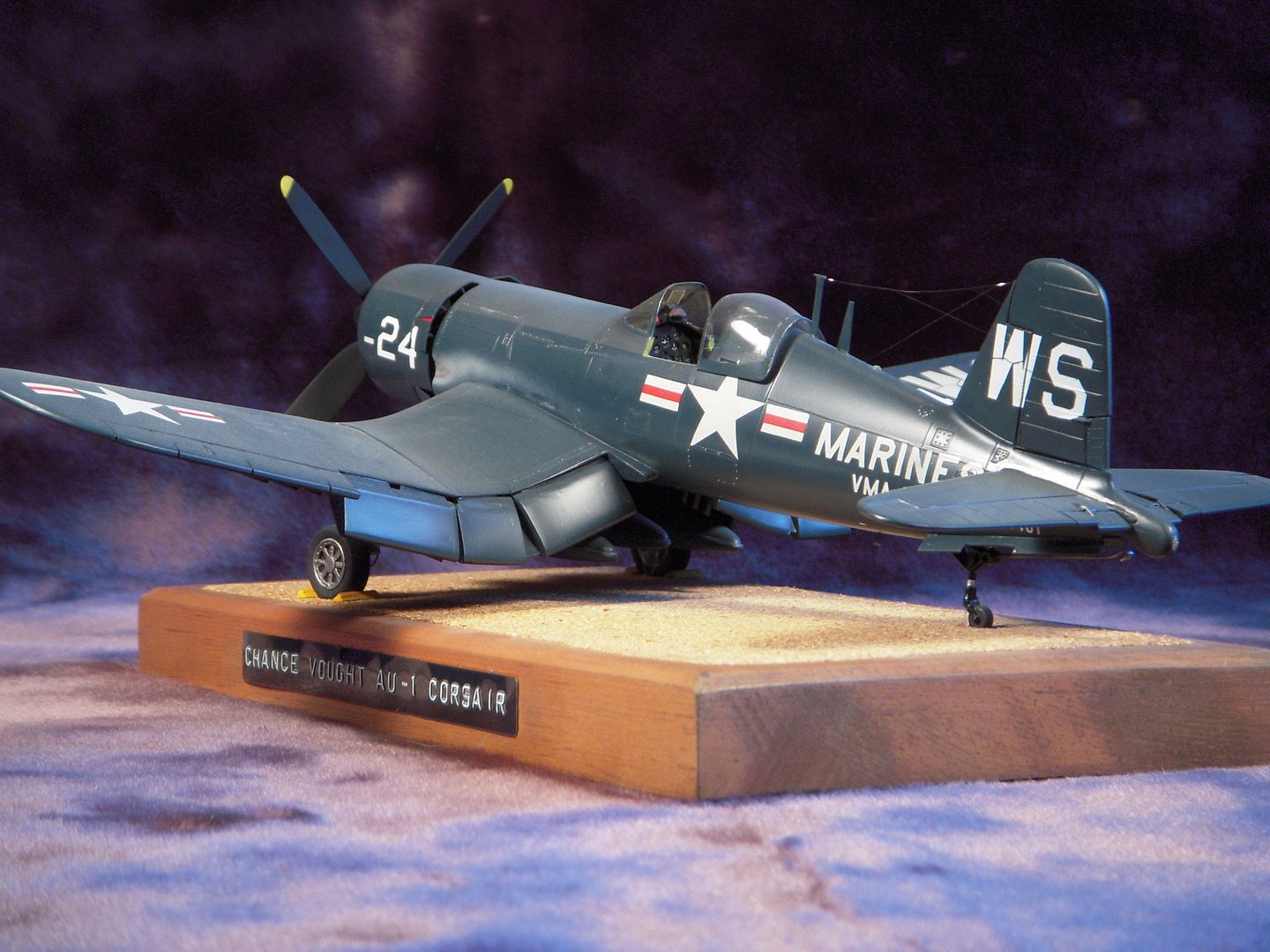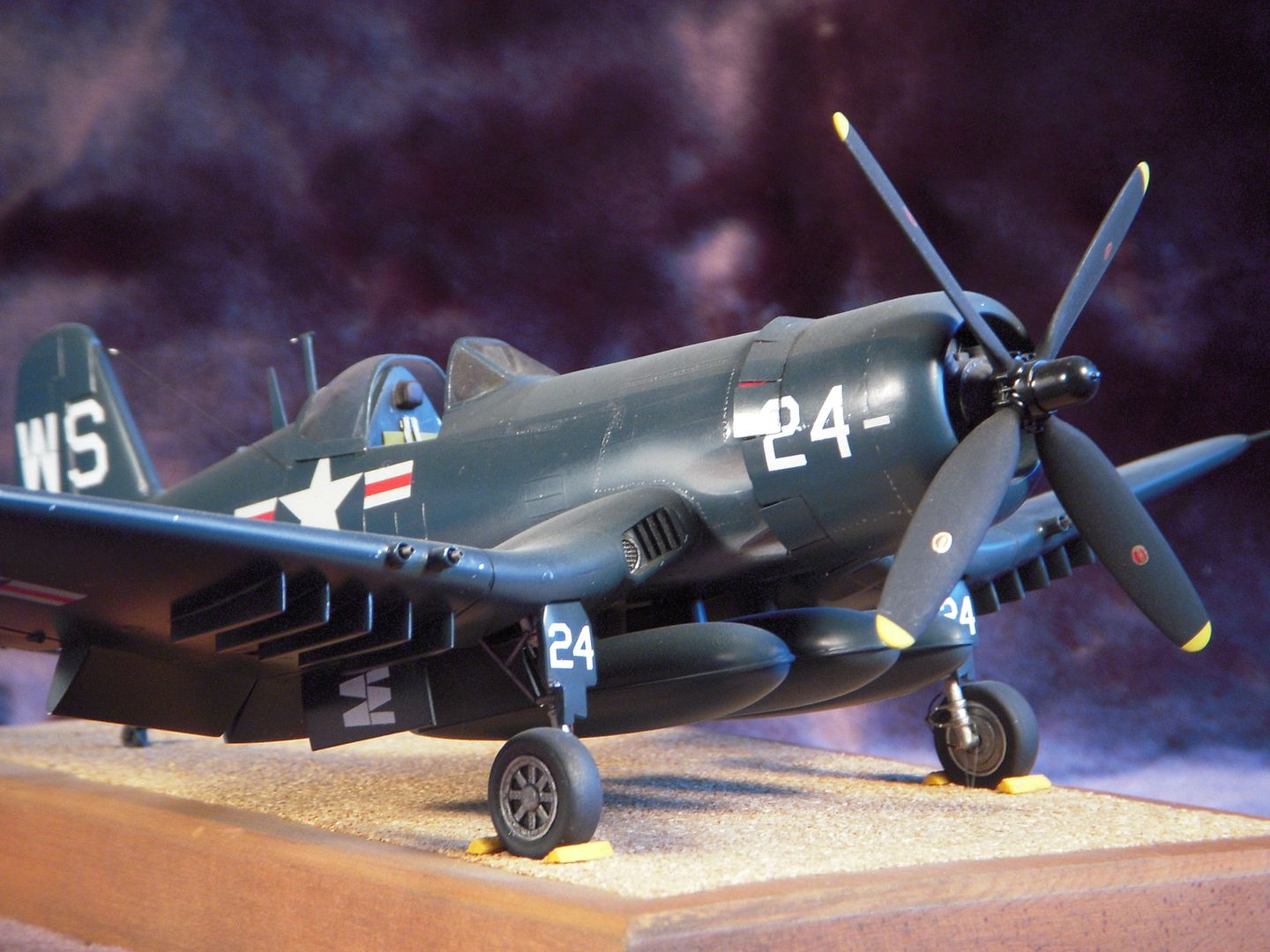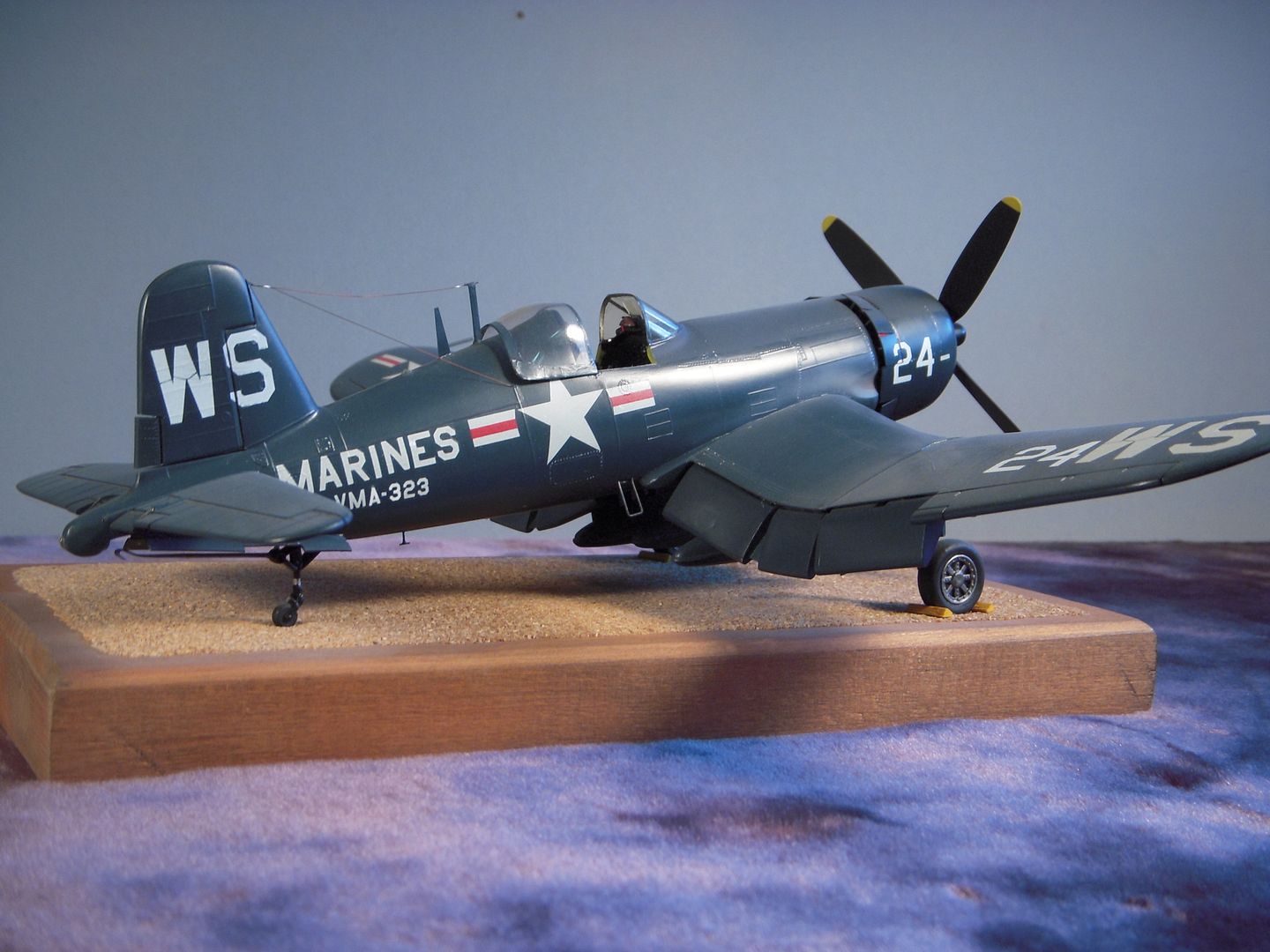 Hard to believe this was considered to be a pretty good scratchbuilt cockpit!

p.s. The Corsair placed first in category, (probably because of the fancy Dymo label!) was awarded best conversion, won the theme award, and my steady girl friend and I have been married for 22 years!
---